Google
Google Maps explains racist search results pointing at White House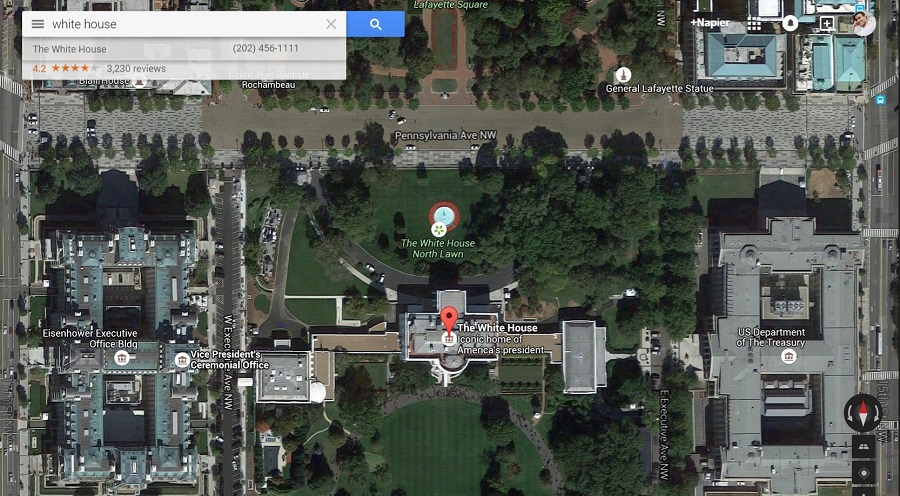 Google on Thursday apologized for a Maps mishap that directed users to the White House when 'nigga' or 'nigga house' was searched.
In a blog post, Jen Fitzpatrick, vice president of Engineering and Product Management at Google, said the gaffe was a "mess up" and that Google was "deeply upset by this issue."
At issue was a search for "n***** king" and "n***a house," which returned results for the White House. Google quickly apologized and promised a fix, but went into more detail this evening.
What happened? A Googlebomb, basically.
"Certain offensive search terms were triggering unexpected maps results, typically because people had used the offensive term in online discussions of the place," Fitzpatrick wrote. "This surfaced inappropriate results that users likely weren't looking for."
If people use a certain term over and over, Google learns that behavior to serve the most relevant results. Usually, this is beneficial for all involved, but occasionally, it can lead to random terms unintentionally being associated with unrelated (or unflattering) people or things.
In 2007, Google said it had started "minimizing the impact of many Googlebombs." Today, Fitzpatrick said the company is "building upon" those efforts, and has "started to update our ranking system to address the majority of these searches."
"This will gradually roll out globally and we'll continue to refine our systems over time," she said. "Simply put, you shouldn't see these kinds of results in Google Maps, and we're taking steps to make sure you don't."
Via Times of India