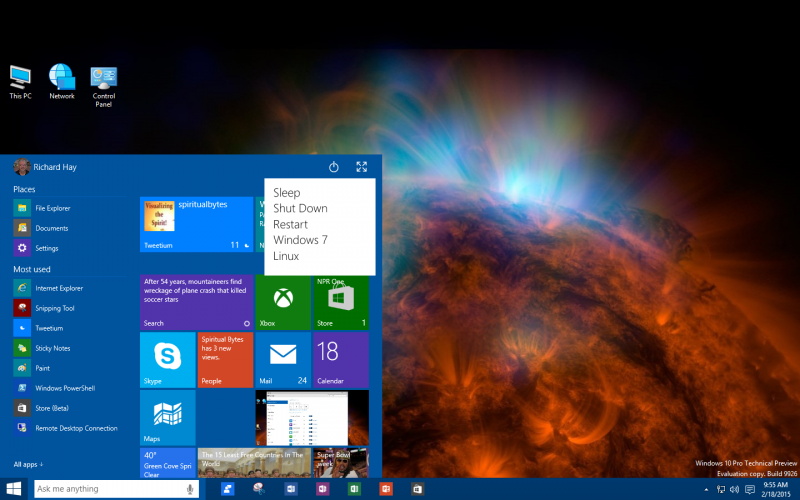 Software maker Microsoft is set to roll out updates for its Windows 10 OS using peer-to-peer technology.
Previously, Windows has supplied its updates from a single source, but in the upcoming Windows 10, a P2P protocol will enable you to employ other Windows 10 users for the task.
The revelation came through the latest leaked build of Windows 10, which has an option of enabling updates from more than one place.
The company hasn't officially announced it as yet, but that should come when Microsoft makes a Windows 10 preview available in the coming weeks.
The new P2P approach will speed up those Windows updates,  but it also most likely raise issues concerning security.
Windows 10 promised the return of the Start Menu, a windowed mode for all apps, and more options for power.
Source: Trusted Reviews