News
Rwanda Is Hosting The 2015 Commonwealth e-Governance Forum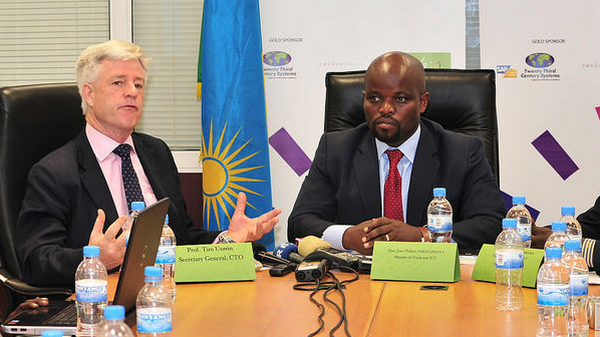 African nation Rwanda will play host to the 2015 Commonwealth e-Governance Forum Africa, which takes place from 24-25 March.
The forum is organised by Rwanda's Ministry of Youth and ICT (MYICT) and the Commonwealth Telecommunications Organisation (CTO).
The CTO is an international body, which is engaged in multilateral collaboration of ICT and uses its experience and expertise to support its members in integrating ICT to deliver interventions that enrich people within the Commonwealth and beyond.
According to the ministry the forum will explore topics geared towards promoting ICT as a tool for effective service delivery.
And more than 200 policy makers, regulators, academia, implementing agencies, as well as application providers are expected to attend the two-day event.
Rwanda's minister of youth and ICT Jean-Philbert Nsengimana explained that the e-governance forum comes at a time when Rwanda is entering the last five years of its economic blueprint- Vision 2020.
Rwanda's Vision 2020 is a development plan that seeks to transform the East African nation from a low-income agriculture-based economy to a knowledge-based, service-oriented economy with a middle-income country status.
Currently Rwanda's agriculture sector contributes 70% to gross domestic product.
"E-Governance in Rwanda forms a pivotal part of national development agenda. A number of initiatives, policy, legislations and investments have been put in place to enable and promote government's digital transformation, whose target is to turn the previous agrarian economy into a knowledge based economy," said Nsengimana.
The minister stated that Rwanda is working to leverage latest ICT capabilities such as big data, analytics, social media, mobility, and others to deliver transparent, efficient, citizen-centred and accountable governance.
CTO's secretary general, Tim Unwin added, ""The Commonwealth e-Governance Forum 2015 will examine new technologies, showcase innovative e-governance services, facilitate knowledge exchange and assist relationship building. Technological advances such as Open Data and Cloud services have added new dimensions to e-governance."
Via: ItwebAfrica