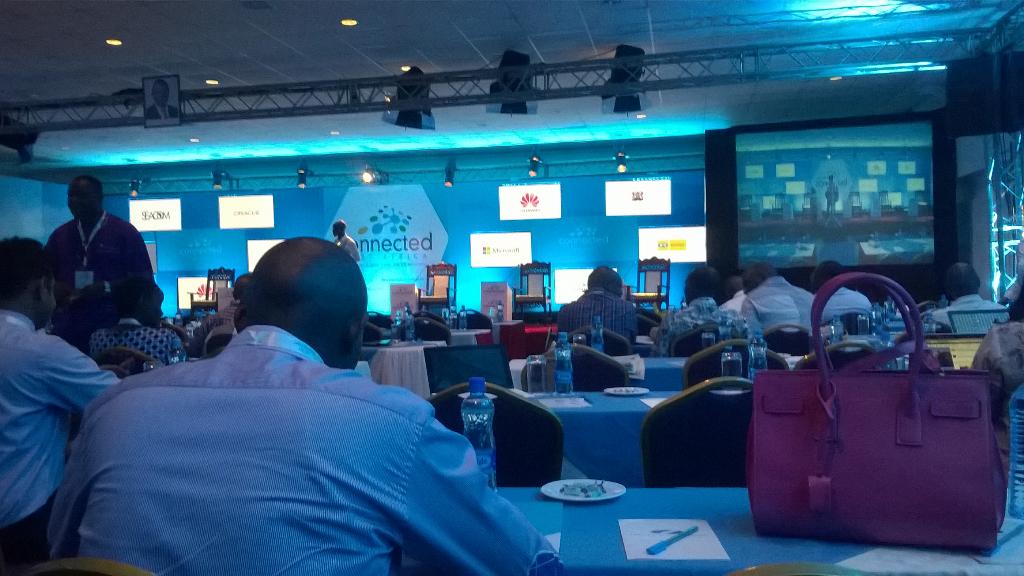 The Connected East Africa 2015 Summit is an annual event chaired by the Kenya ICT Authority in consultation with key ICT industry players and key government decision makers, and 2015 marks the 7th year of such a summit. It is taking place at the Leisure Lodge Resort in Kwale Sub county, off the coast of Mombasa.
The regional conference aims to address issues of building an integrated ICT infrastructure and policies in the region. The East Africa countries have formed an inter-ministerial committee which looks into breaking regional barriers in harmonization of ICT. This committee will report their progress at the Summit.
Hon Nadia Minister of Youth & Cultural services South Sudan addressing delegates.#ConnectedEA @MyGovKe @FredMatiangi pic.twitter.com/jw0F5I3XJl

— Ministry of ICT (@MoICTKenya) March 31, 2015
The Summit also aims to establish a platform for collaboration, capacity building and knowledge sharing between government and the ICT sector with a view of linking and hastening implementation of government IT projects to world-class standards. Objectives of this 7th Edition summit will look to:
To address gaps in ICT integration and shared infrastructure among the East African Member states
To speed-up harmonization of ICT regulation across the region
To build support on ongoing ICT integrated infrastructure projects across the East African region.
To provide a platform for meaningful networking that will result in fruitful relationships that contribute to the economic development of the East African region.
Set to feature a number of top speakers and an experienced panel from East Africa states and beyond to discuss issues from the objectives of the summit. The Summit is also set to feature an Award Ceremony that celebrates innovation in ICT. The Awards have previously recognized some the region's top start-ups like Ushahidi, Biashara, Ma3Route, among others. Stay tuned for updates from the Summit or follow @pctechmagazine on Twitter for more updates and the hashtag #ConnectedEA; but meantime, see some tweets below:  
Rwanda Online aims to put all government services online by 2018 – Jean Philbert #ConnectedEA

— PC Tech Magazine (@pctechmagazine) March 31, 2015
Microsoft Kenya Country Manager @KunleAwosika announces the launch of the "Biz4Afrika" SME online hub #ConnectedEA pic.twitter.com/ddZb3DTEhq

— Techweez (@techweez) March 31, 2015
Biz4Afrika is, without exaggeration, a one-stop-shop for African small and medium enterprises (SMEs) and places the entrepreneur at the center of all we do.