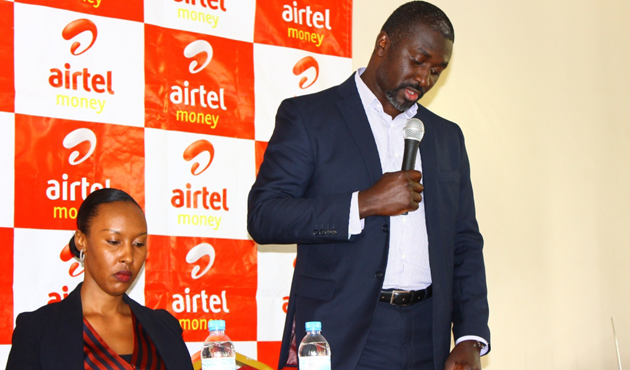 In a bid to expand reach into mobile financial services, Airtel Rwanda has announced plans to introduce micro-loans on Airtel Money on April 1, 2015 in a partnership with Atlantis Microfinance Limited.
The service dubbed Igurize Amafaranga will target all Airtel customers, enabling them to borrow up to Rwf50, 000 instantly without collateral or any other requirements. The loan will also attract a facilitation fee of 10% which will be repayable within two weeks of receipt.
Commenting on the product, Director of M-Commerce and Enterprise Business, Mr. Phillip Onzoma "This product is in line with the country's vision to grow financial inclusion and access to financial services as a way to improve the lives of Rwandans. Igurize Amafaranga will provide instant access to needed financial intervention and is a reliable source of credit in moments of emergency.
He added, "The mobile phone is increasingly becoming a trusted device for financial transactions such as payments, transfers, cardless withdrawals and now credit facilities. We are delighted that will shall be the first to pioneer this revolutionary service in the Rwanda telecommunications sector."
"The Igurize Amafaranga service will give Airtel customers access to affordable credit facilities in the most convenient and secure way. We are proud to partner with Airtel Money to launch this ground-breaking financial services product aimed at improving the life of the average Rwandan through access to affordable credit." the Managing Director of Atlantis Rwanda, Ms. Raissa Muyango said.
Eligibility for the Igurize Amafaranga micro loan will be dependent upon customers simply having an Airtel SIM card that is active on voice, data or Airtel Money service. Terms and Conditions Apply.
To get started, customers will dial *182# and follow the menu.