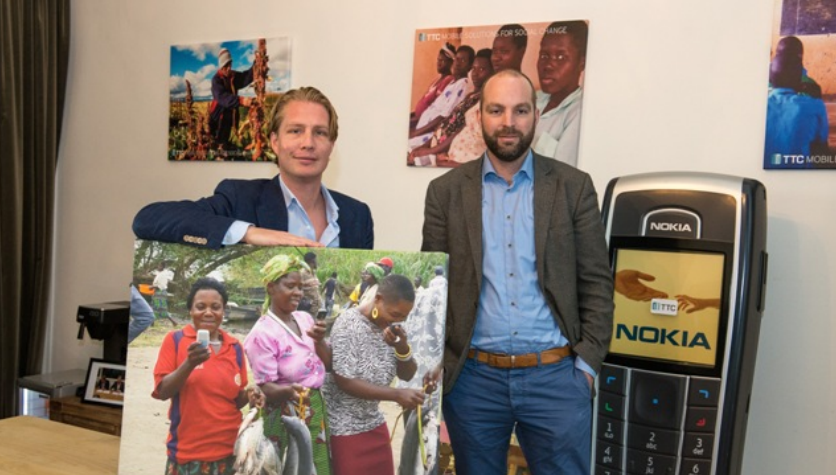 TTC Mobile formally Text to change will on 14th February celebrate 7 years of Social Impact in Africa, Asia and South America. TTC connects organizations with their hard-to-reach target groups. Using mobile phone technology they create interaction with people on any scale and provide them with valuable personal information.
Whether it is a pregnant mother in Northern Uganda getting personalized health messages about safe motherhood and Antenatal care or an awareness campaign on HIV/AIDs that is aimed at stimulating the public to go for test. TTC has used its very interactive cost-effective and easy-to-use text messaging platform called Vusion, to create impact in the lives of Ugandans.
Jacinta Opio  from a village in Aduku, Northern Uganda is one of the Ugandans who has been receiving messages about antenatal care and immunization. These educate her about HIV and Pregnancy, and with this information Jacinta advises other women and mothers in the village that, with proper counselling a pregnant mother can give birth to a healthy baby.
It is such stories that in my opinion, make TTC Mobile very unique and important in our society today because they are reaching the bottom of the pyramid which mostly has users with feature phones. This is I guess the reason why TTC Mobile has received an impact investment of 1million Euros from the ABN AMRO Social Impact Fund in the Netherlands.
According to Eunice Namirembe, the TTC Uganda country director, this investment will facilitate more social projects and possible expansion of some of the existing ones. It will also be used for further growth of the social enterprise into a market leader.