More than 100,000 subscribers have registered for Airtel Insurance in Ghana less than four months after its launch.
The service – introduced by Airtel in partnership with MicroEnsure and Enterprise Life – offers registered users life, accidental permanent disability and hospitalisation insurance with benefits increasing based on recharge.
Airtel said it had received claims paid through Airtel Money within 72 business hours following the receipt of required valid claim documents.
With this important early milestone, Airtel Insurance has established the gold standard for mobile insurance worldwide. With three free insurance covers and the fastest claims service in Africa, Airtel is proving that it is more than a communications provider; it is a friend in a time of need. MicroEnsure and Enterprise Life are proud to stand behind this groundbreaking product, said Peter Gross, regional director for Africa at MicroEnsure.
Andre Beyers, chief marketing officer (CMO) at Airtel Africa, said: "The first claimant, who originally thought he would have to sacrifice his children's school fees to pay his hospital bills, received US$70 in just one hour and 12 minutes after submitting his claim documentation. Together with our partners, we will ensure that this is a service that takes care of its customers when they need it most."
Airtel customers can register by dialing *580# or calling 580 for free, and receive a confirmation message after successful registration.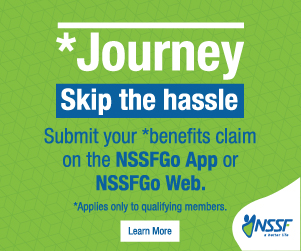 "The more you recharge, the more life, accident and hospital cash insurance you earn. An SMS is sent every month to inform you of how much insurance you have earned based on your previous month's total recharge. You will also receive mid-month messages encouraging you to recharge more to earn more Airtel insurance cover the following month," Airtel said in a statement.