Emirates, one of the world's fastest growing airlines, is offering Ugandans the opportunity to visit some of the world's top destinations with very attractive fares in a 5 day flash sale.
The sale is from 22 to 26 July and customers will be able to book through Emirates booking office, travel agents or on line www.emirates.com.The flash sale allows tickets to be purchased one month before travel commences and allows ample time for planning.
The special offer is valid for round trip travel to several destinations, with fares from Entebbe to Dubai from 647 USD, Mumbai for 578USD, Delhi 825USD, Bangkok for 970USD, and Amsterdam for 879USD and Ahmedabad for 525 USD. Travel to the German city of Frankfurt is 934 USD while the Spanish capital Madrid is 919USD. The flash sale means Ugandans can save up to 15 % off the normal fare. The offer is valid for departures between 27th July and 30th September.
"Emirates is giving Ugandans an opportunity to travel to their favourite destination at very attractive fares. Whether it is for business, leisure or family, Emirates has something for everyone and this flash sale is meant to give back to our customers. Said Khalid Alzarouni, Emirates Country Manager.
Emirates operates an Airbus A340-500 on the Entebbe – Dubai route with a capacity of258 seats in a three-class configuration, offering twelve luxurious First Class suites, 42 seats in Business Class and generous space for 204 passengers in Economy Class.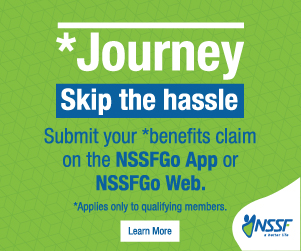 Throughout the aircraft, passengers are able to experience the airline's award-winning ice in-flight entertainment system with a choice of over 1,400 channels on-demand as well as meals prepared by gourmet chefs.  Emirates is also known for its award-winning service from its international cabin crew recruited from over 100 countries around the world, including Ugandan nationals.
Emirates operates a daily flights between Entebbe and Dubai.EK 729 departs Dubai International Airport every day at 0835hrs and arrives at the Entebbe International Airport at 1245hrs. The return flight, EK730, leaves Entebbe at 1535hrs and lands in Dubai at 2155hrs.
Dubai-based Emirates (www.emirates.com) is one of the fastest growing airlines in the world, and has received more than 500 international awards for excellence. Emirates flies to more than 130 destinations in 77 countries across six continents.Emirates currently operates 7 weekly flights from Entebbe to Dubai.