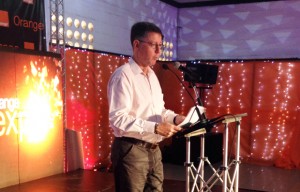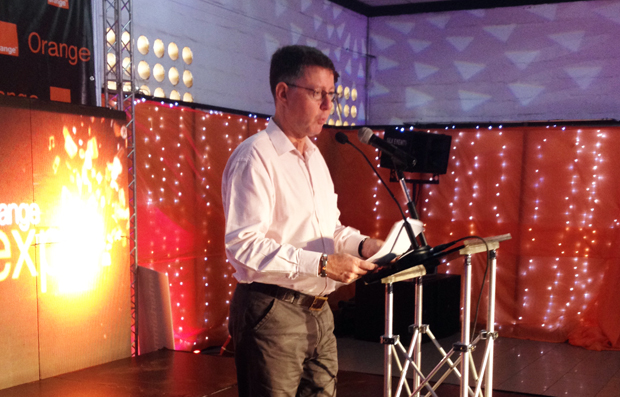 Orange Uganda is reportedly going through a nail-biting period amid claims that shareholders are divided over the future of the company.
A local investigative website, The Investigator, reported this week that Orange has been  in the process of raising its share capital by more than a thousand fold to help clear a substantial bank loan and fund its 2013 liquidity needs and repay overdrafts amounting to Shs38Bn among others. Such, according to the report, is on the backdrop of a period of losses posted by the company over the recent years.
A Board of Directors resolution passed at its February 25, 2013 extraordinary meeting reportedly resolved that an extraordinary meeting sits urgently, to consider raising the share capital from Shs2.9bn to Shs262bn. This was intended to be achieved by creating twenty six million shares of Shs10 each, the report indicates.
But, Hits Telecom, Orange's  minority shareholder,  instead rubbishes such rescue moves by claiming Orange has been mismanaged beyond repair.
Hits Telecom's lawyers Byenkya, Kihika and Company Advocates have now filed a case at the Commercial section of the High Court, instead demanding that Orange's majority shareholder Atlas Belgium Services and its appointed directors Daniel Delestre, Gerard Ries, Bruno Bourgin, Michel Berre, Oliver Froissart, Philippe Luxcey be held responsible for running down the Telecom company.
"Hits Telecom shall aver that as a result of Delestre, Gerard, Bourgin, Berre, Froissart, Philippe's mismanagement and non-compliance to procurement ethics, Orange has been run in unprofitable manner and therefore a wrong has been done to Orange," Court documents argue.
Hits also faults ASB for using its majority shareholding and it's appointed directors, to award fat contracts to its affiliates, without declaring a conflict of interest, which Hits argues, amounted to a breach of duty of directors to act in good faith.
An Orange representative told PC Tech Magazine that the company is aware of such reports coming up in the media, indicated that the company won't be able to comment at this time as the matter is already in court.
Orange Uganda this year launched Orange Money, becoming the fifth operator in the country to commission mobile money services. While the company has struggled to get a foothold of the subscriber base in the country, Orange has performed relatively well in the data market.
But the market conditions in the country have been reasonably harsh, with one operator, Warid Telecom, agreeing a takeover deal by Bharti's Airtel Uganda last month. While tens of licenses have been issued by the regulator, only 7 operators have managed to set up operations.
With further rumors of market leader, MTN Uganda considering the takeover of Uganda Telecom, another operator, analysts predict the market may have been too crowded.