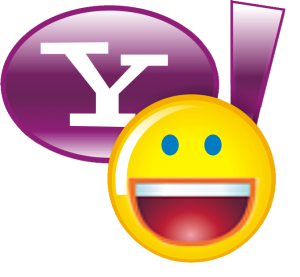 Apple and Yahoo are believed to be discussing a closer partnership for the iPhone, iPad and Siri that would open up more of Yahoo's data, such as sports and news. Apple's iOS already makes use of Yahoo Finance on the built-in Stocks App and taps Yahoo Sports for Siri.
Yahoo's CEO Marissa Mayer's mobile focus is the force that is reportedly working to get her company's web services loaded onto more devices, and Apple is a crucial partner.
Apple has moved away from Google, dropping its Maps and YouTube apps, as the two have become fierce competitors in the mobile space. Yahoo and Google are also direct competitors, so its chances of gaining a foothold on Android are slim. Yahoo's strong relationship with Microsoft could make a natural fit for a partnership, but Windows Phone has a fraction of the market share that iPhone does.
Yahoo may meet some resistance from Apple over search services, Apple SVP Eddy Cue is unwilling to compromise on search result quality, even if the company's relationship with Google is on the rocks. Yahoo's relationship with Microsoft's Bing would also be a deterrent.
Mayer indicated earlier this year that Yahoo is focused on pursuing "strong partnerships" because it doesn't make mobile hardware, an OS, a browser or a social network.
"So the nice thing at Yahoo is that we have all of the content that people want on their phone, we have these daily habits," Mayer said during the World Economic Forum in January. "And I think that whenever you're dealing with a daily habit and providing a lot of value around it there is an opportunity not only to provide a lot of value to the end user but to also create a great business."
The fact that Apple and Yahoo share a common enemy in Google may be enough to get the two talking, but it remains to be seen whether the two can work out a deal.
Credit: TNW