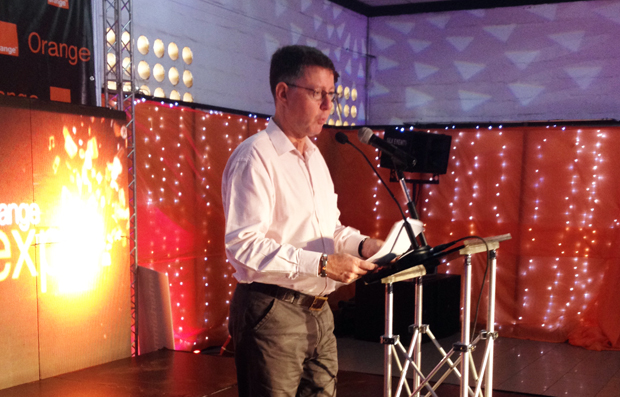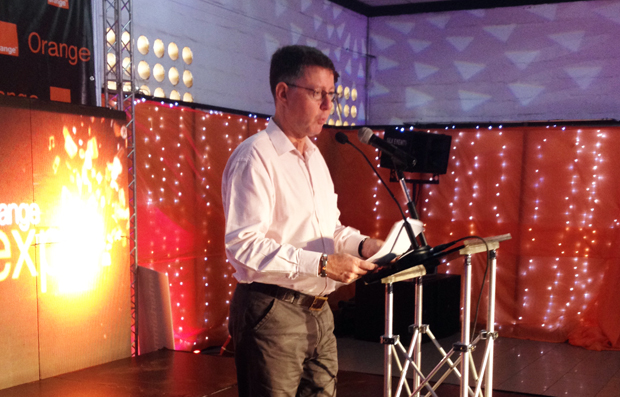 CAPE TOWN, South Africa – Orange received five awards during AfricaCom 2012, including the – "Best network improvement" award for its Internet for all service launched in Uganda. This service, officially announced yesterday at this year's Orange Expo in Kampala, enables Orange to extend 3G coverage in rural areas using parabolic antennas.
AfricaCom is an annual event held in Cape Town, South Africa, that celebrates innovation and the highest achievements across the communications industry in Africa.
Orange also won the "Best Innovative Service award" for its Deezer service, which was launched in Mauritius in May 2012 and in Côte d'Ivoire in June 2012. This service allows users to search and listen to more than 18 million tracks using their PC, mobile or tablet in streaming and offline mode. Users can also create, listen and share their playlists, favorite albums and personal music library, and they can to listen to online radios.
Since August 2010, Deezer has been an important partner for Orange for its music offers, and the service, which is pre-packaged in several Orange mobile offers, now plays an important role in the Group's content strategy. Thanks to the exclusive partnership with Orange on the continent, the launch of the Deezer service in Mauritius and Cote d'Ivoire makes it the first global music streaming service to be available in Africa. Its success in these two countries illustrates the potential of added-value services that Orange is progressively launching across its footprint in the region.
Other Awards scooped by Orange are:
"Best quality user Experience" for its Voice service launched in Mali. This voice portal overcomes the problem posed by illiteracy by using speech recognition to interact with the user and provide a wide range of constantly updated content: news, useful services, games, music, etc.
"Best smart device for Africa" for its Internet on TV device launched in Jordan. This innovative set-top box integrates numerous functions that allow customers to use their TV set for internet browsing but also to save files, stream online videos, download applications, etc.
"Changing life awards" for its Birth declaration service launched in Senegal. This service allows the village authorities to officially register children born in their villages remotely by using a mobile application.
"We are very proud that the efforts made at Orange with regards to innovation have once again been formally recognized by the profession. We are convinced that, as a telecommunications operator, we are in a strong position to develop simple, easy-to-use services that meet the needs of local communities. It is such services that will contribute to the future development of Africa and the Middle East on a global market. These awards are the result of months of hard work over the past few months and clearly reflect the quality of everything that has been achieved by our teams", said Marc Rennard Executive Vice President in charge of Africa and the Middle East operations.