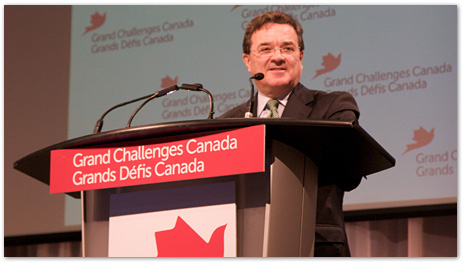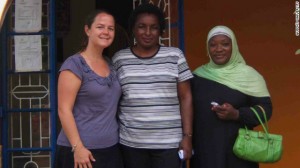 Only innovation can reduce illness and poverty in Africa, according to a program that is funding creative approaches to healthcare in developing countries. More than 50,000 women die each year of cervical cancer in Africa, according to World Health Organization estimates, as more than 80% of the cases are detected in late stages.
In  a country such as Tanzania, where nearly 4,500 women die annually from cervical cancer, the problem is exacerbated by an acute shortage of medical experts and a lack of quality screening services, especially in rural areas.
To address the issue, a group of Canadian and Tanzanian health innovators have joined forces to apply simple and safe mobile technologies to improve cervical cancer screening and thus potentially reduce mortality rates in the East African country.
The innovative idea is to send teams of two trained non-physician healthcare workers in remote Tanzania to examine women living several hours away from health centers. The nurses, who will be equipped with cervical screening and treatment tools as well as standard smartphones, will take a photograph of the cervix with their phone and send it via SMS to a medical expert in a specialized clinic.
Trained doctors will then be able to review the image immediately and text the diagnosis back to the health worker, as well as give instructions about treatment. "That's the beauty of it — for early grade cancers, those will be able to be treated right in the field, right in the rural area," says Dr Karen Yeates, of Queen's University, Ontario, the principal investigator of The Kilimanjaro Cervical Screening Project.
The effectiveness of the idea will be put to the test in the coming months as Yeates was named 15th November 2012 amongst the 68 innovators to receive $100,000 Canadian grants to pursue bold concepts for tackling health issues in developing countries.
"This is probably the largest pipeline of innovation in global health from the developing world," says Peter Singer, chief executive of Grand Challenges Canada, which is funded by the Canadian government. "It shows that poor countries are very rich in ideas because talent is everywhere, opportunity is not and what we are trying to do is to bring opportunity to talent to improve health."
Amongst other Africa-based projects is a new trading system in Kenya where researchers will create a barcoded vaccination card that people can redeem for farm seeds and fertilizer as part of efforts to encourage vaccination of children.
It's evident that some of the most innovative brains are here in Africa and its only a matter of harnessing that innovation to come up with the much needed solutions to the problems that Africa as a continent is faced with.
Source CCN