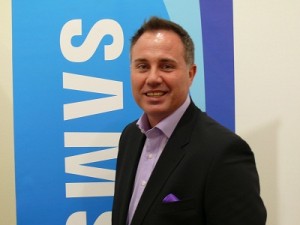 But Liebenberg's departure is yet to be confirmed by his former employer, and according to his LinkedIn profile late Monday afternoon, he is still employed at Samsung.
Samsung South Africa also refused to confirm his departure, saying "Deon Liebenberg is currently still employed by Samsung Electronics South Africa as the MD for the brand. Samsung South Africa is unable to make any further comment around the market speculation at this time."
A call to Liebenberg's office on Monday afternoon yielded no results, as neither Liebenberg nor his PA was available for comment.
Liebenberg was the vice president and managing director for Africa at Research In Motion (RIM), country manager at Motorola South Africa, and the executive head of sales at Vodacom, prior to joining Samsung.
 A statement by Telkom said that in his capacity as Head of the Telkom Business Mobile, Deon Liebenberg will be responsible for driving strategy and execution for all mobile activities in Telkom Business.  He will play a vital role in positioning Telkom as the leading provider of converged communication solutions in South Africa.
 "We welcome Deon to Telkom and wish him all the best in managing his new challenging assignment. I have no doubt in my mind that his vast knowledge and experience will greatly benefit Telkom and Telkom Business," says Dr Brian Armstrong, Managing Director of Telkom Business.
Source:IT NEWS AFRICA