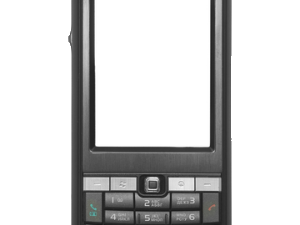 Toni Maraviglia, the founder of MPrep, explains that while most students in Kenyan schools especially in rural areas lack books and other study materials, they can easily access a mobile phone usually one belonging to their parents.
"MPrep helps teachers find out which subjects and topics need review. They can also rank the performance of their students with that of students from other schools in the region," said Maraviglia.
To use the platform, a student enters a code to take a quiz on a specific topic they want to study. They then receive a quiz with 5 questions that they have to answer and would receive their total score and feedback based on their answers.
The system also ranks the student's performance in their school and province. Students are charged Ksh 0.20 for the service.
Teachers eventually get data on their students' performance in specific topics and subjects as well as how they rank in the province and can monitor their performance based on future rankings.
The application was created last July in partnership with a team of Kenyan teachers and examiners.
Teachers find this tool useful since it gives them information on their students specific areas of need," says Maraviglia.
"We worked with a group of teachers from the rural areas of Nyanza, Wajir Town and Mombasa to create the content of our initial Class 7 and Class 8 study tool.
Isaac Kosgei, an Operations Associate at M-Prep, said that the roll-out of the platform in schools has been a success because it is easy to use and students need less than five minutes to learn how to access the revision questions.
The platform has also proved to be fun for students as groups and schools try to outdo each other by scoring 100% in a quiz.
This has encouraged students to gain interest in topics and subjects they are weak in leading to improved performance in schools.
The team is working on expanding MPrep's offering to a multi-media learning platform accessible to even more students, teachers and schools.
Maraviglia also said there are plans to roll-out the platform in more schools across Africa.
By Dinfin Mulupi, ITWebAfrica.