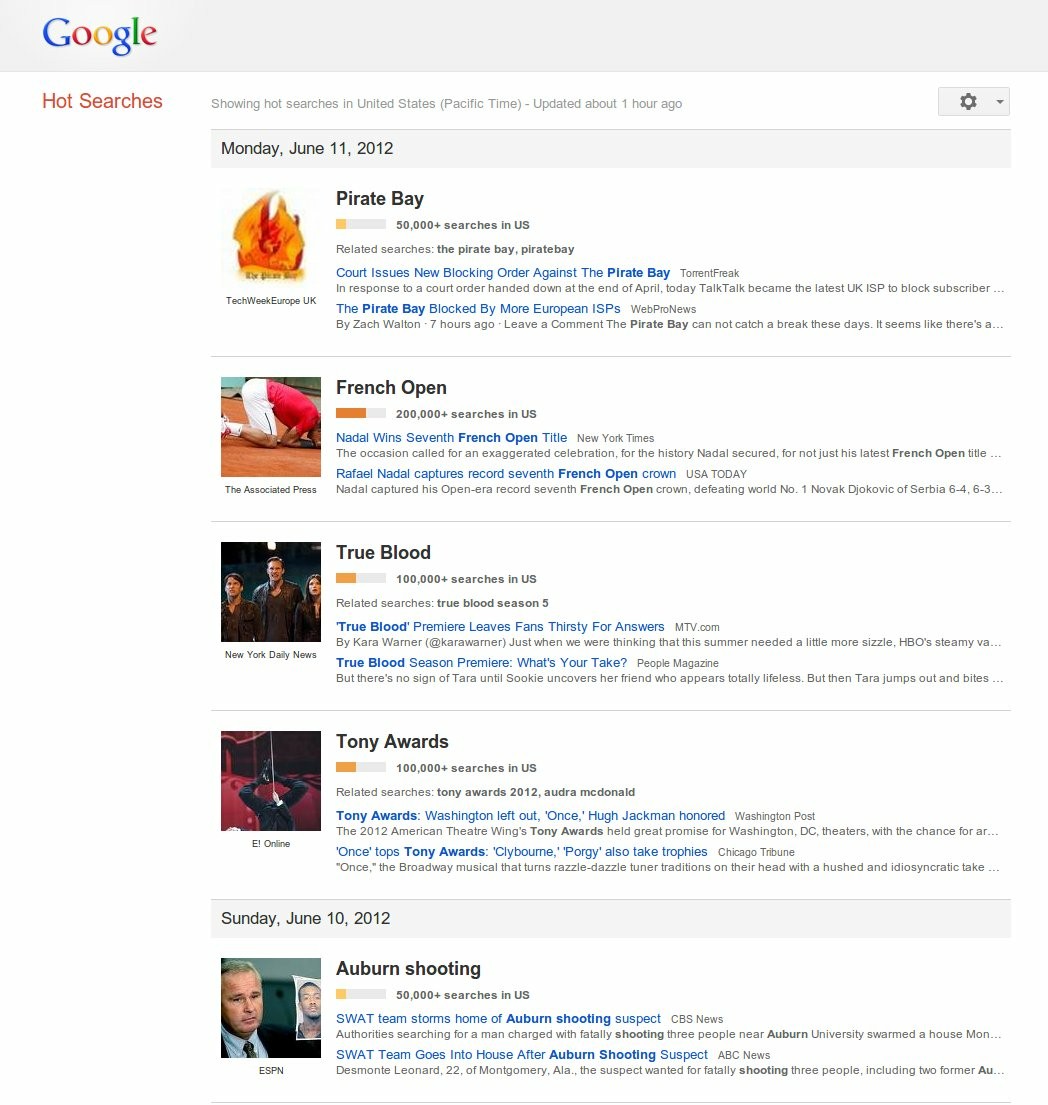 According Nimrod Tamir of the Google Trends Team the "rich images and links to related news articles" mean that you can "glance at the list and instantly get an idea of why these topics are particularly hot at the moment".
He adds that, unlike the old version, the new Hot Searches also introduces a filtering system that helps "make sure that the list includes only the truly hottest news stories of the day".
The fastest rising stories meanwhile have all been aggregated into one entry, which lists all the "Related searches" that go along with the main story.
The new list also provides an indication of how many searches have been conducted for each topic in the 24 hour period when it was trending.
At present Hot Searches is only available for US users.
 By Nur Bremmen