News Archive
Zambia: ZICTA to Curb SIM Card Cellular Phones Crime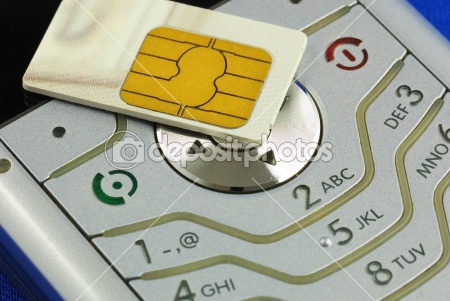 The phone serial number, which can be seen by typing star, hash the digits zero and six followed by another hash, would make it easy for the authority to trace stolen phones.
With the issue of the anticipated migration from Analogue to Digital technology by June 17, 2015 that sparked murmurs from the audience during the ZICTA press conference held in Luangwa, Rufunsa and Chongwe on October 5, 6 and 7, 2011 respectively.
The Digital Migration issue sparked that reaction when ZICTA consumer affairs manager Katwamba Mwansa, who was the team leader, explained that once that transition is made, Analogue television and radio sets will become useless because they will be unable to receive digital signals.
"Does that mean that our analogue television and radio sets will have to be disposed of?" That was the question being raised during the press conference. Mr Mwansa explained that to avoid television and radio sets being turned into white elephants owing to their analogue technology status, either one buys a decoder to be used to convert analogue signals to digital or buy digital-ready sets.
He, however, clarified later after winding up the trip that, "For now, the focus is on television. We will deal with radio later. However, radio broadcasters can deploy digital transmitters and still broadcast."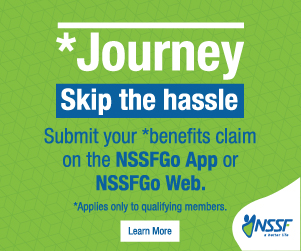 He attributed the failure by some car stereos in some imported motor vehicles from countries like Japan to access other radio stations as being not compatible with analogue technology Zambia is currently using. Mr Mwansa explained that with Digital Migration, that vacuum or space currently existing when one wants to tune to another station on both radio and television will be a thing of the past.
For instance, that space between television or radio stations can be filled up with five to over 10 stations.
ZICTA embarked on such vigorous sensitisation programmes, particularly in rural areas across the country, following the realisation that despite its massive sensitisation, the authority was not receiving the feedback it expected. A Consumer Perceptions Survey conducted in Lusaka revealed that people in urban areas, especially in Lusaka, were more abreast with information on ZICTA than their rural counterparts.
"As long as one person is educated (on ZICTA), we do derive some satisfaction," says Mr Mwansa.
 It was at the same fora that murmurs were heard when the SIM and mobile phone registration besides Digital Migration matters were raised. Moreover, a majority of pupils had little or no knowledge about ZICTA.
The Electronic Communications Transactions (ECT) Act No. 22 would enable the authority curb cyber crime such as internet pornography whose penalty is serving up to 10 years behind bars upon conviction.
ZICTA's other mandates are to license all operators (mobile phone, internet café, telecommunication repairers or dealers,…), facilitate access to ICTs, protect consumer rights and interests and promote competition.
Mr Mwansa said owing to its regulatory role, ZICTA had scored a number of successes and cited among others the licensing of three mobile phone "powerhouses" in Airtel, MTN and Zamtel which is under the auspices of Lap Green Networks. Airtel currently commands a market share of 61 percent; MTN 35 has percent while Cell Z holds a paltry four percent though is now becoming a force to reckon with due to improved opertions. Other achievements include the licensing of over 18 Internet Service Providers (ISPs), significant reduction in mobile phone tariffs and recording of over 5 million mobile phone subscribers and the target is to reach about 8 million before 2012.
ZICTA consumer protection acting manager Edgar Mlauzi said consumers have several rights such as to receive high quality services, privacy.
Mobile phone service providers have no right to meddle in the affairs of their clients.
Mr Mlauzi explained that consumers have the right to full disclosure of information, that is, service providers when carrying out a promotion are advised to explicitly disclose the terms and conditions of their promotion. That also includes a provision of opting out in an event that a mobile subscriber, for instance is not interested in receiving more promotional messages.
On consumer responsibilities, Mr Mlauzi explained that consumers are obliged to promptly pay their bills, properly use their products and services, stressing further on the latter that mobile service providers have been complaining to ZICTA that about 30 percent of the calls made to their customer care centres were prank, thus congesting the network.
Acting Luangwa District Commissioner Musole Siachisa observed that ICTs are increasingly becoming part of the people's daily lives as in the rural context ICTs were shaping and improving the socio-economic well-being of the people in areas like community healthcare, safe drinking water and sanitation.
Mr Musole cited education, maternal health and reducing child mortality, women empowerment and environmental sustainability as other areas ICTs are instrumental.
 "It is for the above reasons that the Government has continuously embarked on structural and legislative reforms of the sector so that Zambia can harness and take full advantage of the benefits of the ICT sector," he said.
He said the government has embarked on an ambitious programme of Universal Access Fund with most of the activities under this being the construction of community towers in remote parts of the country. Over 300 sharable towers are expected to be mounted by the end of this year.
Currently, over 80 towers have already been completed and are functional and Mr Musole assured Luangwa residents that even those in far flung areas will in the near future benefit from the fund.
On Digital Migration, Mr Musole said to ensure that every citizen is able to watch and continue enjoying television, the Government has instituted a national taskforce to look into the modalities of that programme.
Chief Mphuka of the Chikunda-speaking people wondered why ZICTA is taking long to mount a tower in his chiefdom despite having been assured in May this year that the problem is to be rectified in three month's time. ZICTA identified two sites with one near his palace and at Kavalamanja.
Both Mr Mwansa and Mr Musole, assured the traditional leader that his outcry was going to be addressed before the end of the year. He said the project is ongoing, adding that it was costly as mounting one tower gobbled about K2 billion and that the major stumbling block to the sites is the poor road network.
Once mounted, mobile service providers, television and radio stations would be encouraged to mount their transmitters there, thus reducing on their costs of installing three independent transmitters.
"Infrastructure sharing reduces the cost of providing services," says Mr Mwansa, adding that doing so makee business sense. It is unhealthy to have three different roads leading to the service provider infrastructures.
Besides lack of mobile phone network, residents from all the three areas complained among other things, receiving of unsolicited text messages and Airtel's recent introduction of the K100 tariff for its subscribers to access the details of the Missed Call Notification, the latter Mr Mwansa conceded was ZICTA's fault for approving that charge and that it was considering reviewing it.
Mr Mwansa sums up that despite the high ICT illiteracy levels identified in Luangwa, Rufunsa and Chongwe and expressing optimism that ZICTA would meet the deadline of mounting the 300 towers, "We have met our objectives. The programme was successful."
Source: allafrica