News Archive
Uganda Communications Commission to expand internet coverage & improve online security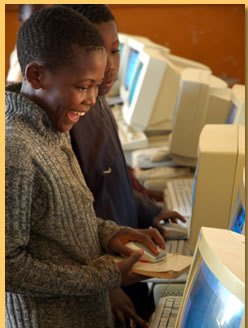 Mwesigwa told The Observer that under the new RCD policy, UCC aims to expand internet coverage and computer accessibility in most of public institutions like schools, administrative units and hospitals across the country.
"UCC intends to provide broadband connectivity especially to educational institutions and health centres across the country," Mwesigwa told The Observer.
The policy will be pinnacle for the development of a commercially viable communications infrastructure in rural Uganda, thereby promoting social, economic and regional equity in the deployment of telephone, Internet and postal services, according to the UCC.
Mwesigwa called for a fight against internet insecurities like theft, cyber crimes and illegal information hacking.
"The region will not fully benefit from the infrastructure if online safety is not assured,"Mwesigwa said.
Meanwhile, Mwesigwa says UCC has drawn strategies to improve online safety to guarantee confidence to internet customers/subscribers.
This comes after Government recently passed the Regulation of Interception of Communications bill. Other bills such as Computer Misuse, Electronic Transactions, which seek to guarantee security, are in the pipeline.
Currently, Kenya has established a national Computer Emergency Response Team that coordinates responses to cyber security.