Features
Nigeria: NCC Orders Telecom Operators to Reduce Tariffs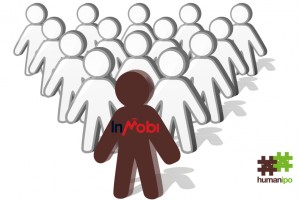 Juwah said "It is true that prices have come down, consumers have not felt it as well. This means that only operators are enjoying the benefits and they are the ones reaping the profits.
"We are challenging the operators in a very visible way, we will reduce the interconnect rates but they have to reduce tariffs first.".
The EVC said operators should lead the way by showing that they care for telecom subscribers who pay their bills by lowering tariffs. The issue of downward review of tariffs was a topical issue at this month's telecom consumer parliament as subscribers asked the regulator to see that interconnect rates are reviewed from time to time.
Mobile operators present at the event while recounting the successes achieved in the past years in the telecom sector, said that there were still challenges the operators  faced in providing quality service to the subscribers.
Mr. Silesh Iyer, chief executive officer, Visafone Çommunications said being a CDMA operator has its challenge, noting that the interconnect sharing formular between CDMA and GSM operators was skewed to favour GSM operators since they have more traffic terminating at their end.
He said Visafone is working hard to alleviate the pains subscribers go through by ensuring that their customer service experience is excellent through the provision of 80 customer shops across the country, provision of top class quality of service both on the network and on the device.
Mr. Wale Goodluck, Corporate Services executive, MTN Nigeria said the telecom tariffs are coming down especially with the presence of three international submarine cables in the country, which has drastically reduced the bandwidth prices hitherto paid to satellite bandwidth providers.
Mrs. Maria Svensson, head customer care at Globacom on her part called on the government to electricity challenge which is impacting so much on the cost of acquisition of infrastructure and also the mulltiple taxation and multiple regulations from other agencies of government.
The telecom parliament was graced by members of the Senate and House of Representatives, top executives of telecom operating companies, NCC and telecom consumers.
Source: allafrica news