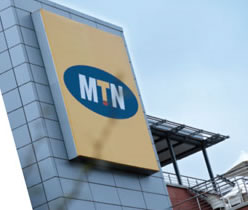 This means MTN is the most admired brand by consumers on the continent.
In another category, MTN was recognised as the "Most Valued African Brand", ahead of South African banking giant Absa and NNPC of Nigeria. This award makes MTN the most admired brand to come out of Africa.
And as if to affirm its status as the mobile operator of choice for the majority of mobile telephony users on the continent, MTN also bagged the "Most Valued Telecoms Brand in Africa" award.
"For us, these accolades are further recognition of MTN by our customers, communities and admirers even outside our markets across the continent. We are humbled by the strong admiration that Africa has for the MTN brand. It is this kind of love for the MTN brand which inspires us to continue seeking innovative solutions to improve our customers and communities' experience of the MTN brand," said Christian de Faria, MTN Group Chief Commercial Officer.
Earlier this year, MTN was recognised as Africa's most valuable brand and the only African global brand in the 2011 Brand Finance Global 500.
De Faria added that: "As we continue to grow our business, we've also put an effort to ensure a corresponding benefit for the communities we service. As a result, our social investments have contributed immensely to MTN being regarded as the most admired brand in the vast majority of our markets."
"One of the primary drivers of Africa's growth lies in stimulating and growing thriving African and global businesses and brands in Africa. MTN's ranking ahead of iconic brands such as Shell, Coca-Cola and Toyota is testament to Africa's capability to build enduring and global brands that are inspired and driven by Africa," said Thebe Ikalafeng, founder and chairman of the Brand Africa Initiative.
Oliver Schmitz, MD for South Africa at Brand Finance said that "by brand value, MTN is the star of Africa. It was the only African brand to make our Global 500 survey. MTN is doing the right things when it comes to brand. The prominence of MTN is further testament to how people are more interested in technology that empowers them to drive their own businesses.
Source: Marketing World