News
Blackberry Bold 9900, Curve 9360 Get Certified by MasterCard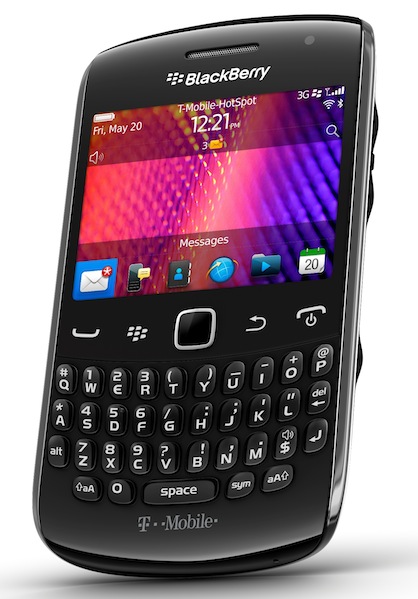 The ecosystem to allow customers to take advantage of the certified BlackBerry smartphones for NFC payments is already growing. France Telecom – Orange believes that mobile NFC has the potential to enable a new revolution in mobile by further connecting people's mobile digital world with the physical world around them. France Telecom – Orange is the first operator worldwide to have commercial NFC launches in two countries, UK and France, with trials in several European markets.
"We are happy to offer the BlackBerry Bold 9900 and BlackBerry Curve 9360 as part of the Orange range of mobile NFC devices. We are committed to actively marketing NFC devices, and these new smartphones will help accelerate the adoption of mobile NFC services secured by an Orange SIM, including mobile payments," said Vincent Barnaud, Director of Contactless Services at France Telecom – Orange. "We have a strong partnership with RIM, and look forward to working together on more NFC initiatives in the future."
Andrew Bocking, Vice President, Handheld Software Product Management at RIM said, "NFC technology is making smartphones even smarter and the MasterCard certification is a significant step forward in helping transform the way we use mobile devices for payments. We are working proactively with our carrier partners, banks, retailers and other industry players and we are excited to push the boundaries of how NFC can enable new mobile experiences for BlackBerry smartphone users around the world."
"MasterCard is proud to be the first to certify these popular BlackBerry smartphones for mobile payments, and offer consumers another simple, easy, safe and convenient way to pay. In card payments, MasterCard has long been a leader in the testing and certification of products – for the benefit of customers, issuers, merchants and acquirers. We are delighted to extend this leadership role into the mobile payments arena and applaud RIM's efforts to usher in the next phase of NFC adoption by delivering compliant devices to the market," said Mung Ki Woo, Group Executive, Mobile at MasterCard Worldwide.
"The availability of NFC on popular BlackBerry smartphones is an important milestone for the mobile contactless payments business."