Features
Kenya implements IBM Technology in Oil Refinery to Boost Efficiency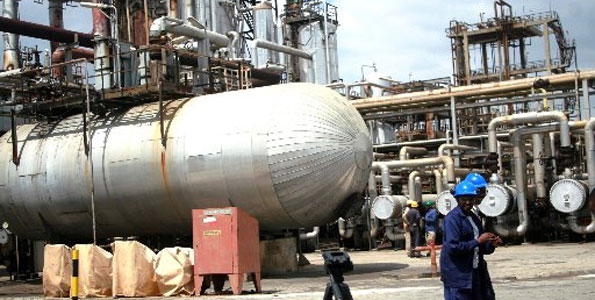 The agreement was finalized by IBM's business partners Computer Source Point Ltd and Powertech IST Data, The Daily nation reported yesterday.
Companies in the oil and gas industry are under increasing pressure to meet targets, reduce production costs and maintain the highest safety and environmental standards – all in the face of uncertain market conditions.
In order to achieve operational excellence and increase the availability and reliability of equipment, organizations require solutions that improve communication and collaboration with suppliers and partners.
The new IBM solution will allow KPRL to manage measure and track the life cycle of its oil processing equipment such as pipes, heat exchangers, pumps, valves, boilers, furnaces, compressors, tanks and turbines.
"By implementing advanced technology solutions, we are able to increase efficiency and competitiveness in all areas including safety, quality, customer service and profitability," Richard Tairo, IT Manager at KPRL told Daily Nation.
"IBM Maximo is a best of breed solution with a strong heritage in the oil and gas sector and will allow us to streamline and automate our key business processes."
"IBM is working with clients and partners in the oil and gas sector around the world to transform their operations and do things smarter," said Anthony Mwai, Country General Manager IBM East Africa. "Key to the transformation of the oil and gas sector is the ability to take a more data-driven, preventative approach to the management of operational equipment. Using business analytics technologies to increase the manageability of valuable assets, companies in the oil and gas industry can increase the reliability of their services and improve their competitive position."
With the new solution, KPRL will be able to improve and extend the life of its assets and minimize its operating costs as well as provide tools for measuring and analyzing business performance. Most importantly, business capital will be freed through improved inventory and procurement management, reducing KPRL's obsolete and duplicate stock – a significant problem within the refineries.
"KPRL wanted to have a centralized overview of their assets for operational management purposes and needed a solution that would fit the oil and gas industry. They are now able to manage all of their infrastructure assets in one single solution, increase the productivity of existing assets, while reducing risk and controlling operating costs," Paul Taylor, Project Manager for Powertech IST Data told the news sources.
Kenya Petroleum Refineries Ltd. serves the Kenyan market with a range of oil products including liquefied petroleum gas, unleaded premium gasoline, regular petrol, automotive gas oil, industrial diesel, fuel oil, and special products like bitumen and grease.
KPRL has two refinery complexes in Mombasa, Kenya, with a 4-million metric ton per annum capacity. The refinery, which is the only such facility in East Africa, has distillation, hydro treating, catalytic reforming, and bitumen production capabilities.