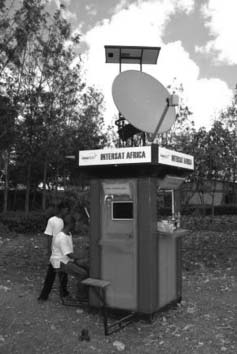 Teodato Hunguana, Mcel Mobile Board President, says the partnership between MCEL and the Mozambique government will provide Internet services, video courses, manuals, technical and professional skills development, and equipment for the training of local trainers.
Hunguana says the project will span for the next 3 years adding that some technology centres have been re-launched in remote districts of Nacaroa, Guru and Zambezia.
"All these actions will contribute to the country's development through the empowerment of citizens, so that they can participate in local decision making and promotion of entrepreneurship through technology transfer," says Hunguana.
Science and Technology Minister, Massingue says the community multimedia centres were installed to boost the country's low Internet penetration.
The minister says the information and communication technology was critical in effectively supporting the process of information dissemination of scientific knowledge in different rural areas.
"This will help improve the quality of life of our communities, among others the development that we need in the country.
"This project will definitely consolidate the media in rural areas and outskirts of cities, providing the Information and Communication Technology centres n Inhaminga, Sofala province and Chilembene in Gaza province to have a feel of technology," says Massingue
Source: itnewsafrica