News Archive
Nokia Siemens Networks Provides Energy Solutions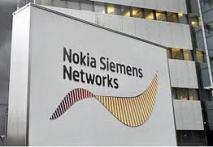 "As tougher economic environments continue to characterise mature markets and CSPs look to developing regions for growth, there is a need to find more effective ways to reduce OPEX, while still operating in an environmentally responsible manner," explains Ranjith Cherickel, Head of Global Services Sales for the Africa Region at Nokia Siemens Networks (NSN).
"CSPs are increasingly looking at outsourcing their network management, operations and optimization in the form of Managed Services to extract the true potential of their business as well as to free their resources to focus on their core activities."
Cherickel explains that Managed Energy Solutions, which forms part of the company's Managed Services portfolio, can provide savings through better energy efficiency, which constitutes one of the biggest operating expenses for CSPs.
"In mature markets, up to 10% of network opex is used on energy and this can be as much as 15% to 30% in emerging markets like Africa, where access to electricity is often limited, unreliable or intermittent at best," says Cherickel.
Power Supply Resources
The challenge of securing an adequate power supply is even more difficult when trying to roll out infrastructure in rural or suburban areas, as CSPs are often unable to connect to the electricity grid or gain access to an efficient and reliable energy source. In these instances, CSPs would be dependent on generators and fossil fuel, which is a costly source of energy and increases their carbon footprint significantly.
"CSPs can now benefit from Nokia Siemens Networks' end-to-end managed energy solutions to reduce OPEX through more efficient site and network infrastructure, remote management systems and energy management network intelligence.
This will enable them to optimize the use of available resources, such as fossil fuels and grid capacity," continues Cherickel.
"Renewable energy sources, such as solar and wind power can also be integrated into a solution to optimise performance and also provide an added level of redundancy for sites located on unstable grids."
Managed energy solutions
According to Cherickel, Nokia Siemens Networks has already implemented optimised energy consumption solutions in emerging markets that are allowing customers to reduce their generator runtime by up to 90%, which is reducing their fuel consumption from 20,000 down to 2,000 litres of fuel per year.
"That is equivalent to a reduction of 50 tonnes of CO2 emissions per site, per year, in a typical site configuration," he explains.
"When all of these elements are provisioned through a managed services solution and coupled with innovative technology, such as Nokia Siemens Networks' proprietary Flexi base stations, CSPs have the most ideal solution to reach new potential markets in rural and remote areas, while reducing their carbon footprint and their operating expenditure, in a sustainable manner," says Cherickel.
"Our Managed Energy Solutions will have a significant impact on their bottom line and will also help improve the CSP's image as an environmentally responsible corporate citizen," he concludes.
Source: itnewsafrica.com