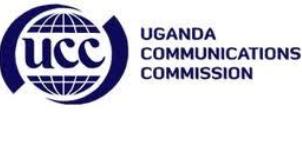 The source added that the directive is to protect consumers because in the long run, some operators will go out of business and the remaining few will raise their prices.
But the notice has shaken sections of the industry who view it as a setback to free market principles.
Donald Nyakairu, the Uganda Telecom acting chief, said the telecom industry in Uganda had already undergone de-regulation describing UCC's directive as "unrealistic" and unfavourable to consumers.
"The setting of ceilings shows that the regulator is back tracking on its commitment of deregulating the industry fully. It probably thinks it made a mistake in licensing many players," said Nyakairu.
The interconnect rates, which is what one operator pays another for routing calls through their network, has been at the centre of the predatory competition.
UCC's notice comes just days after the 2011/2012 budget was read, giving tax breaks on both mobile phone handsets and airtime.
Nyakairu said UCC must comply with the law although his firm would not petition political offices like it happened in Kenya when an aggrieved Airtel Kenya appealed to Raila Odinga, the Kenyan prime minister, to investigate the sector issues.
"If UCC does not comply with the law, we shall use other means to ensure they do so," said Nyakairu. He did not mention the other means.
In under a year, Uganda subscribers' budget for airtime has fallen by about 50% as call rates have fallen by almost 60%.
 But this tariff reduction sparked by a fierce tariff war created tension in one of Africa's most vibrant telecom markets, leading to intense lobbying and operators looking for avenues to hit back and claw the market share.
Anthony Katamba, MTN's general manager for legal corporate and regulatory affairs, said the directive is aimed at introducing a price floor which is consistent in the region.
He said the directive should be seen as a regulatory intervention to address a sector specific market imperfection.
Katamba said the Government is reacting to the raging price wars that are not based on any significant changes in market dynamics such as supply exceeding demand.
Madhur Taneja, Warid telecom's chief, said the directive implies that telecom rates are set to increase.
He said the benefits of low calling rates, which reduced disparity between rich and poor and made telephones affordable, will no longer happen.
newvision.co.ug