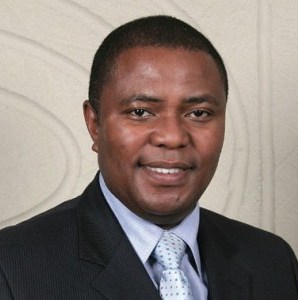 MTN CEO Themba Khumalo said the Centre, at the newly-opened Forest Mall, will protect company investments in Uganda by attending to customer service issues ranging from hardware and software configurations, Mobile Money services, Data services, and general customer care queries.
Khumalo said MTN offers the largest suite of products and services, with a wide-reaching positive impact across many different sectors.
"MTN Mobile Money, for example, has to-date registered more than 1.7million subscribers in just over two years of operation, and now accounts for US$90million in money transfers a month. More importantly, though, MTN Mobile Money has introduced financial services to millions of Ugandans who were removed from banking due to remoteness. As an investment, MTN Mobile Money has changed the way people do business, and the way they live their lives for the better," he said.
Khumalo added that to protect these investments, and therefore the quality of life that people have become accustomed to, MTN would continue to commit more and more resources into the country.
"These investments have been made from scratch and range from the infrastructure we have established to create the first truly countrywide cellular network in Uganda, to the more than 1,500 staff we have trained, developed, and employ both directly as MTN Uganda, and indirectly through our agents and suppliers. We take investment seriously," he added.
"Our Service Centers stand out for their capacity to handle large numbers of customers at the same time, and the number of issues that are tackled and resolved in real-time. Here, as you can see, we have the floor space of a banking hall," he said.
He added that continued connectivity will ensure that MTN customers have the assistance they require to support their communication needs.
"We have established eight fully fledged service centers to service the bulk of our urban based customers, on top of a network of more over 100,000 points of sale countrywide," Khumalo said.