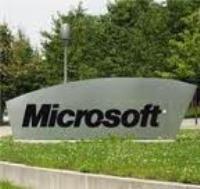 There are between 5 and 10 million people in Africa who call KiSwahili their first language, and between 50 and 100 million who use it as a second language," Microsoft said in a statement.
Spoken in Eastern Africa and parts of Central Africa, it is the second most widely understood language in Africa after Arabic, and is ranked by the Global Language System as one of the 12 'supercentral languages', which are very widely spoken languages that serve as connectors between speakers of central languages.
Microsoft highlighted how important it was for them to develop a language pack that can be used by so many people.
"We have invested significant time and resources in our Local Language Program because we believe that the impact of learning in one's first language on educational development is enormous. When we learn new things, especially as a child, our first language is the foundation for this learning."
"Our language program also ties in with our wider belief that people can really only experience the benefits of technology once they gain access to it – and most importantly, develop the skills to use it effectively."
itnewsafrica.com