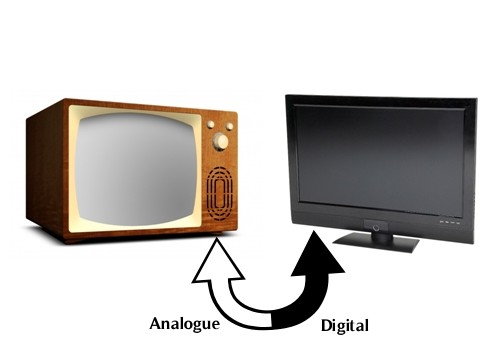 Paul Hughes of Digital UK (a UK-based organisation set up to provide impartial information on what people need to do to prepare for the move to digital, and when they need to do it) encouraged African countries to start implementing publicity campaigns as soon as possible. He highlighted that alongside the technical aspects, a country will also be judged on perception – what the public think is happening. Their ability to ensure that the right perception on digital broadcast migration is sent out to the public will be critical.
The attractiveness of the content has also been said to be a very vital aspect that could influence the success of digital TV, especially when consumers question the need for digital TV, as well as the affordability.
Already in South Africa, media is quite skeptical because of the 'lack of communication' from the Department of Communication. The Department of Communications' Dr Mashilo Boloka, also present at the DBS Forum said that South Africa's biggest challenge is affordability of the Set-Op Boxes (STB) which are the devices that will allow for the switch from analogue to digital, especially for households who won't be able to afford buying HDTV (High Definition TV).
Questions arise around the funding of this technical process by government, as well as assistance (subsidising) of STBs by government, for poorer households. The criteria for identifying the qualifying poor households would also need to be deviced. In the UK, for instance, help schemes have been put in place for vulnerable groups in society. In developing countries however, the extent of vulnerability reaches far and wide.
Dr Boloka also mentioned that the challenge with these incentives is the risk they stand of being said (again) to pump large amounts of money into a 'luxurious' service like digital TV, at the expense of basic services like health, education etc.
Another challenge the country (most African countries) are faced with is the development of a practical and realistic DTT (digital terrestrial television) roll-out plan – in time for the SADC deadline (December 2013) and the ITU (International Telecommunications Union) deadline (June 2015).
Despite the challenges, the picture is not all too bleak; Dr. Ekwow Spio-Garbrah (CEO of the CTO – Commonwealth Telecommunications Organisation) said that there was great progress made already by African countries and that all this calls for is action.
Thabiso Thukani of Ericsson presented an insightful view of the digital dividend and its potential harmonious relationship with mobile broadband and favourable mobile broadcast. Multichoice and eTV (South Africa) have already started trials in Soweto of DVB – H (digital video broadcast – handheld) or mobile TV.
The future is glaring, switchover deadlines are looming; is Africa ready?
The next Digital Broadcasting Switchover Forum will take place in 2012.
Digital Broadcast terminology/ information and learnings can be found here: http://www.digitag.org/
---
About the author:
Nonkululeko is a journalist, writer, poet, online content manager. She is best known for work as award-winning content producer for Metro FM and Ukhozi FM, as well as for her content work on various digital platforms. She is also a cultural activist and social entrepreneur working on creating bridges between community storytelling and digital space.