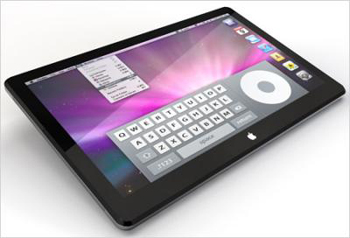 But that doesn't equate to a boring event by any means. When the biggest tech trade show in the world kicks off on Wednesday evening, it's going to be with products that we know and love–tablets, Internet-connected TVs, Android phones, and the requisite robots–but they'll be better, faster, and there will be more of them.
There is also a fair bit of suspense hanging over this year's show. The most anticipated moment of CES for now is what Verizon will do with its moment in the spotlight. Rumors of a Verizon iPhone have been circulating for what seems like years now. And Verizon CEO Ivan Seidenberg has the all-important opening day keynote on Thursday, where he is expected to talk about his shiny new 4G network.
To be clear, it's not very likely he'll whip out an iPhone that runs on his network–that's not Apple's style to allow another company to make major product announcements on its behalf. Perhaps Steve Jobs will make his own announcement right before the show? We don't know, but it certainly is creating something to look forward to before opening night.
Tablet-pallooza
Unless you've sequestered yourself in a place with no Internet or TV, you're likely aware that this year's show is going to be all about tablets. Tablets, tablets, tablets–get used to reading that now because you're going to see and hear it repeated all week long. The devices we'll see will be from competitors gleefully gunning for Apple's iPad: slate-style touchscreens that are very app friendly.
Apple has the clear early-mover advantage in this market–some might even say it invented the touch-screen slate category–and many consumer electronics and PC manufacturers are salivating at the thought of getting their customers to pay $500 or more for yet another device that is not a smartphone or a laptop.
The vast majority of these will be Android tablets. Google has been busy readying Android 3.0, or Honeycomb, which is optimized for tablet use, rather than smartphones. The list of manufacturers expected to feast on Honeycomb and debut their tablet is rather long, and includes both large and small players: Acer, Archos, Asus, Creative, Dell, Entourage, Fusion Garage, LG, Motorola, MSI, Notion Ink, Samsung, Toshiba, and ViewSonic.
Microsoft CEO Steve Ballmer will use his traditional keynote the night before the show floor opens to talk updates to Windows Phone 7, perhaps give us a very early peek at Windows 8 but mostly to talk up slates and tablet PCs. Granted those slates are not like Android tablets or iPads. Instead, these will likely be featuring Windows 7. And in keeping with the theme of "more of the same," the tablet PCs Microsoft will bring up on stage are also going to feature Windows 7, which sounds much like the HP Slate that Ballmer showed us at CES 2010.
In PCs, we're not holding our breath for anything paradigm-altering, but there will be new notebooks that will be more powerful and even thinner than ever. Intel's Sandy Bridge chipsets are going to be out in force, according to my colleague Brooke Crothers. PC makers will primarily be showing Sandy Bridge notebooks with quad-core processors at CES, like the 15.6-inch IdeaPad Y560p from Lenovo. There's also a rumor that super-thin (think MacBook Air) notebooks will be on tap from Asus, Acer, and perhaps Lenovo.
Commensurate with smartphones' impending takeover of the mobile phone category, we're expecting their presence will be felt at the show. We're also going to see more powerful devices at this year's CES. The first dual-core smartphones are headed for Vegas as well, featuring Nvidia's Tegra 2 chipset. Expect announcements on this front from LG, Motorola, and obviously Nvidia.
And the waves of Android phones that we saw this year should continue unabated. There promises to be more Android 2.3 Gingerbread handsets on the show floor next month.
Still, despite the evolutionary nature of this year's event, there will be two non-traditional gadget categories that are likely to make a bigger impact than they have in years' past: high-tech cars and software.
Car show or consumer electronics show?
CES has traditionally been a gadget-focused hardware show: TVs, stereo systems, notebooks, cell phones, hard drives…you get the idea. But those gadgets are mostly wireless and mobile nowadays, and naturally being integrated into everything, including our vehicles. So much so, in fact, that now cars are practically gadgets themselves. This year's show will have a ton of new stuff that front, including cars equipped with Google Maps, and integrate with your smartphone's functionality. And to underscore cars' place in the techsphere, both the CEOs of Ford and Audi will be getting prime speaking slots during the event.
The presence of software at the show can be tied back to that company that doesn't even attend CES. Apple's creation of the mobile app economy has led to app stores popping up, well, everywhere. And now that games and lifestyle apps are such a big deal, it's really inevitable that they'd make their way to CES.
The old standby, the predictable star of most CESes of the past, has been the television. More recently it was eye-popping high-definition, then it was in-home 3D and TVs that connected to the Internet that could bring Netflix Watch Instantly and Pandora from our computers to our TVs. This year we'll see all of those things again, from more manufacturers who have beefed up the technology.
The big questions in this category to look out for are whether TV makers are going to be pushing active or passive 3D glasses technology to pair with their sets, and what we'll see from Google TV. Word is that the show was supposed to be a big coming-out party for the Android-based TV software, but Google might instead be revamping the software and telling device makers like Samsung and others to hold back their planned hardware.
Source: CES Blog