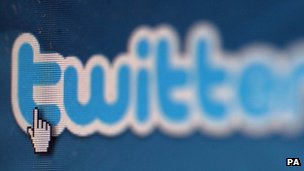 Under interim guidelines issued on Monday, officials approved the use of hand-held texting devices in court, with media representatives given priority. Permission remained conditional on not disrupting proceedings.
"The use of an unobtrusive, hand-held, virtually silent piece of modern equipment for the purposes of simultaneous reporting of proceedings to the outside world as they unfold in court is generally unlikely to interfere with the proper administration of justice," said Igor Judge, the most senior judge in England and Wales.
"It may be necessary for the judge to limit live, text-based communications to representatives of the media for journalistic purposes and to disallow its use by the wider public in court," he added.
The restriction was to prevent interference with the court's sound recording equipment or possible distraction if too many people were passing on court proceedings to the wider world.
Reporting from British courts is tightly controlled, with television coverage and photography prohibited and sound recording allowed only in exceptional circumstances.
Specialized sketch artists provide pictures of defendants in court to help television reporters illustrate their stories.
Assange was freed last week on 200,000 pounds ($312,500) bail after three high-profile court appearances.
(Reuters)