Business
Columns
Digital Impulse
Features
KYB Compliance — Efficient Strategy for Secure Enterprise Onboarding
Digital KYB compliance checks are the way forward for enterprises making efforts to build long-term, secure, and beneficial corporate partnerships.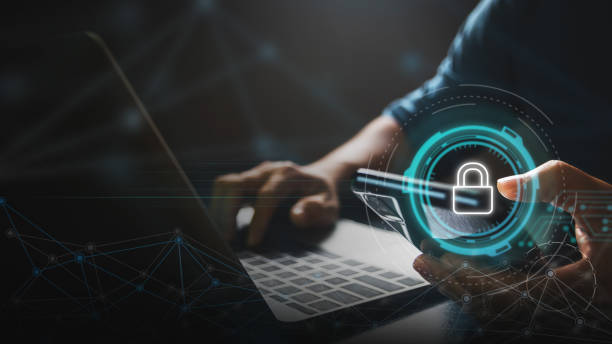 Corporate collaborations are the prime source of securing interests and ensuring business growth. However, associating with companies without efficient background checks can bring fraud risks. With many shell companies looking forward to building partnerships for fraudulent financial gains, businesses need to bring in effective measures for risk prevention.
Enterprises should ensure they perform KYB compliance checks to validate the authenticity and trustworthiness of partnering firms. AI-powered company verification solutions assist in authentication by using certified parameters, legal procedures, registration number validation, cross-matching across global databases, and document checks. These services further eliminate onboarding delays, compliance expenses, and manual methods.
KYB Compliance Meaning — Types of Checks and Validation Steps
Companies looking forward to building long-term corporate partnerships should comply with particular KYB verification regulations. These require them to conduct background checks, validate financial standing, and verify managerial staff to ensure secure relationships. Furthermore, fraudsters use shell companies to pose as legitimate firms and carry out malicious activities. Criminal threats in these cases involve money laundering, investment scams, illicit use of funding, and other fraud risks.
Know your business compliance checks involve a set of practices that verify partnering firms and validate their beneficial owners. High-profile criminals and risk-possessed entities were often onboard authentic companies as investors. They then flow their illicit funds across various firms to convert them into legitimate money. As per KYB onboarding regulatory obligations, securing financial dealings, monitoring transactions, and preventing fraud risks are a liability.
Industries like cryptocurrency, digital payment, insurance, and others should incorporate KYB compliance solutions to stay ahead of fraudsters. These AI-powered verifying companies' services involve the following steps:
Collecting identity information of companies.
Establishing firms' corporate structure, including validations of UBOs, shareholders, and other related associates.
Verifying documents with information regarding registration number, employees' details, financial records, trademark, company type, filings, compliance status, tax status, and address.
Applying KYB checks to determine the risk score and carry out Enhanced Due Diligence (EDD).
Cross-screening against global watchlists, sanctions, adverse media, PEP lists, and databases.
Online business verification services come with multi-level validation approaches that enable companies to tailor their operation to respective regulations. Different regions have diverse laws and high fraud risks, which makes firms' authentication mandatory. Moreover, criminals often target areas with lax regulatory measures. In such scenarios, AI-powered KYB services help perform additional due diligence.
ALSO READ: HOW FINANCIAL INSTITUTIONS CAN SAFEGUARD AGAINST DEEPFAKES
Importance of Integrating Business Verification Services
KYB compliance checks come with various benefits for companies entering the competitive market for building long-term corporate partnerships. While fraudsters also go to this sphere to exploit firms and complete their malicious actions, businesses must integrate more preventive measures. AI-powered company verification solutions further provide the following benefits:
Ensures Regulatory Compliance
As per the legal standard set by respective governments and watchdogs, businesses must ensure they are not onboarding risky firms. These require companies to understand the position of their partnering enterprises and whether they are subject to any adverse regulatory action or sanctions. Online KYB compliance checks further provide insights into the financial standing of businesses along with their involvement, if any, in criminal activities. The most prominent regulations include FATF's Recommendations, EU Money Laundering Directives, and others.
Integrating KYB compliance checks enables companies to access multiple corporate registries, including watchlists and databases. These records involve details regarding beneficiaries, investors, and authorized representatives. Since shell companies do not present complete information regarding their enterprise and employees, performing KYB checks and cross-validation becomes necessary.
Cuts Down Additional Operation Costs
Know your business solutions come with advanced KYB compliance checks that provide identification of UBOs, employees, and other individuals. In return, companies can identify high-risk staff members and limit money laundering threats.
AI-powered verifying business tools such as OCR provide accurate extraction of information from documents. Later, by using machine learning, the system detects forgeries and validates extracted details to ensure authenticity. This way, firms can reduce additional costs due to manual verification methods. Ultimately, they can better plan the allocation of their resources for more productive and revenue-generating strategies.
In summation, KYB compliance solutions come with digital expert options to detect and prevent fraud in corporate dealings. They help companies tailor their operations to regulatory standards.
Integrating AI-powered IDV services detects suspicious activities in time and allows firms to stay ahead of criminal attempts. Business verification services use automated tools to pace the document and information validation process. Hence, enterprises can drive long-term revenue generation and success by allocating minimal resources.
ALSO READ: HOW AI CAN IMPROVE EMPLOYEE EXPERIENCE