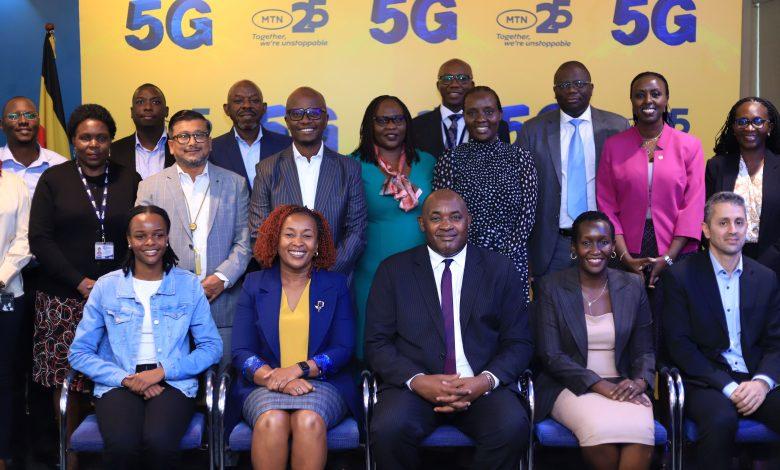 With the introduction of 5G technology, the telecommunications industry has undergone a remarkable transformation — setting new standards for connectivity and reshaping how we communicate and interact with the digital world.
In July this year, MTN Uganda officially began going live with its 5G network with the rollout having started with sites in Kampala delivering higher peak data speeds, ultra-low latency, increased reliability, and greater network capacity.
"We're incredibly proud to go live with a 5G network in Uganda, and we firmly believe that this cutting-edge network service will play a pivotal role in driving ICT solutions for economic growth and fostering unparalleled digital experiences for all Ugandans," MTN Uganda CEO, Sylvia Mulinge told the press at the time of the rollout.
In the last quarter (Q4) of 2023 alone, the telco has rolled out over 35 sites.
To augment the benefits of 5G, MTN Uganda has also gone to further roll out and optimize 4G+, an even more efficient version of 4G technology across the country. Combined, these technologies promise remarkable advancements in terms of speed, capacity, latency, and connectivity. They not only offer faster internet speeds but also have the potential to revolutionize and drive efficiencies in various industries, like healthcare, education, manufacturing, and transportation.
"In our application for spectrum, which the regulator graciously awarded, we ensured to balance our investment by having the right mix of 4G+ and 5G technologies to make sure that our coverage spread meets the utilization requirements of individual, institutional as well as corporate customer needs," said Mulinge while emphasizing the significance of the 5G rollout.
Mulinge further noted that as the country continues to develop, the telco shall continue supporting its customers to update their devices to optimally utilize 5G whilst rolling out the technology to ensure that it meets the needs of customers wherever they are, or go, across Uganda.
"Our latest coverage rollout promises improved connectivity that will improve services and support the extraction of previously untapped economic opportunities," she remarked.
Mulinge emphasized that the launch of 5G fits in with MTN's wider strategic intent of being at the forefront of developing digital solutions to drive Africa's, in this case, Uganda's progress.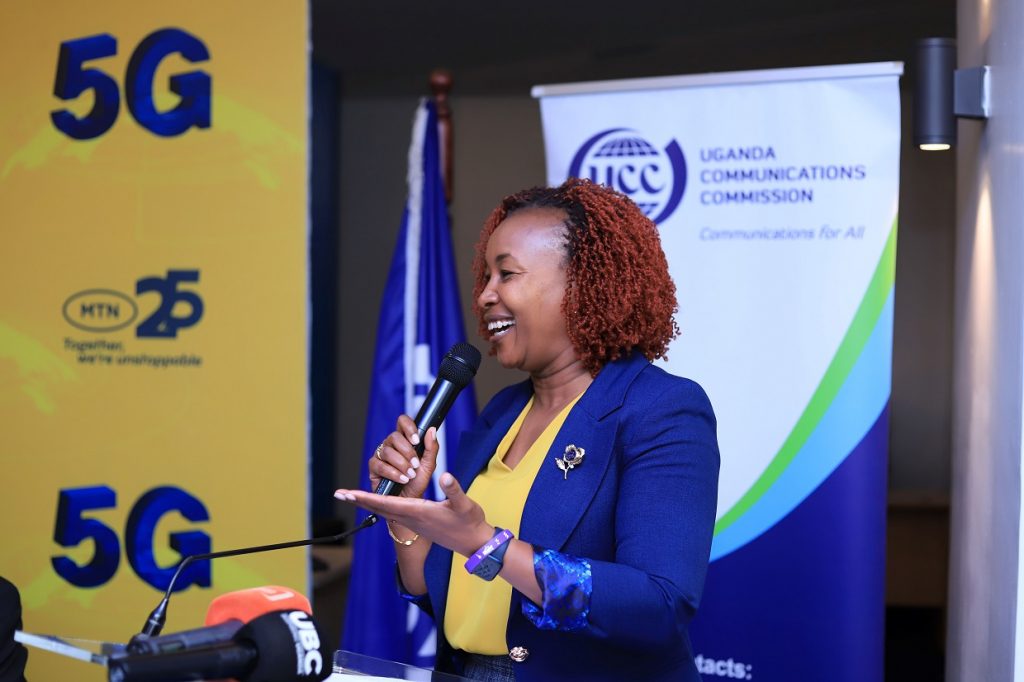 MTN Uganda's 5G rollout has been strategically focused on key urban and commercial hubs including, the central business district (CBD) of Kampala and the surrounding areas including; Kamwokya, Naguru, Ntinda, Naalya, Kyaliwajjala, Makerere University, Mulago, Nansana, Kawempe, Kawanda, Kisaasi, Kungu, Kanyanya, Komamboga, Nakawa, Bugolobi, Mutungo, Muyenga, Munyonyo, Kiwafu, Konge-Buziga, Bunga Hill, Mudde-Bunga, Kiruddu-Buziga, Kitende, Dundu, Bweya, Bulega, Bwerenga, Lyamutunde, Wankulukuku, and Bunamwaya.
Outside of Kampala, the cities of Fort Portal and Kasese have also seen the activation of 5G to support commercial use cases in those areas. The rollout to other areas will continue into 2024.
Ali Monzer, MTN Uganda's Chief Technical and Information Officer revealed that efforts to cover the rest of the country are a work always in progress.
These 5G-connected areas have already started experiencing better connectivity, offering customers and businesses access to unparalleled connectivity.
5G technology delivers significantly faster data transfer speeds, reduced latency, and increased network capacity. Customers and businesses in areas where the telco's 5G is available can now enjoy seamless high-definition video streaming, crystal-clear voice calls, and ultra-responsive online gaming experiences, which all ultimately ensure productivity in whatever endeavor the technology is being used for.
The next frontier in the development of Uganda is going to require reliable and stable connectivity.
Whether in education, commerce, medicine, or manufacturing — as digital connectivity powers them all, and through its mandate as a telecommunications and digital solutions provider, MTN is investing in the technology the country requires to power its progress today and for the years to come.
Monzer said, "The latest deployment of 4G+ and 5G technologies in both urban centers and rural areas demonstrates our continued commitment to bridging the digital divide and providing Ugandans with access to the numerous benefits of today's modern connected world,"
Monzer also highlighted the transformative impact of MTN's 5G network services on businesses in Uganda noting that it brings greater efficiency and productivity to industries. He points out that 5G network services will complement MTN Uganda's growing fiber and 4G network, creating a holistic telecommunications ecosystem.
He further explains that under optimal circumstances, 5G boasts speeds up to 100 times faster than other technologies, while drastically reducing data transmission latency to a mere 5 milliseconds.
This remarkable advancement in technology has a transformative effect on user experiences across a wide spectrum of digital applications. It not only paves the way for services like virtual and augmented reality but also facilitates ultra-high-definition video streaming, enables the deployment of cutting-edge artificial intelligence, supports the growth of robotics, and accelerates the development of automated vehicles and the Internet of Things, among other use cases.
In essence, 5G is, according to Monzer, the catalyst that propels us into a new era of connectivity and innovation, where the boundaries of what's possible are continually expanding.
As part of its Ambition 2025 strategy, MTN Uganda is committed to investing in infrastructure to remain at the forefront of connectivity, providing faster, more reliable connections to its ever-growing customer base, of more than 19 Million customers.
The future looks promising as MTN remains intent on updating and keeping in step with, and bringing to Uganda, internationally benchmarked connectivity and technological advancements.