Entrepreneurs
Featured
MTN
News
Opportunities
MTN Uganda Unveils the 'AWE Project' to Pave the Way for Women Entrepreneurs
The MTN AWE Project aims to increase women's participation in the telecom supply chain, support financial sustenance, and create a more inclusive marketplace.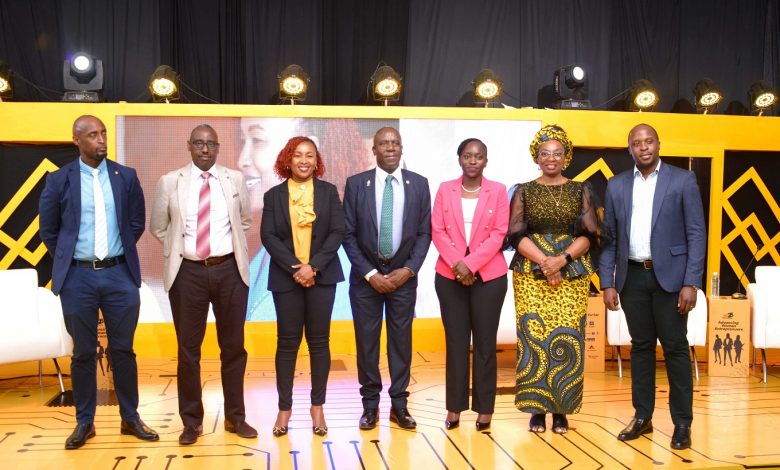 MTN Uganda is calling out women entrepreneurs across the country to participate in the groundbreaking "MTN@25 Advancing Women Entrepreneurs" (AWE) Project, an initiative that underscores the telco's unwavering commitment to fostering a more inclusive society.
The project is an inspiring collaborative endeavor in partnership with MTN Mobile Money Uganda Limited, The American Tower Corporation (ATC), UN Women, The Private Sector Foundation Uganda (PSFU), DFCU Bank, Innovation Village, NSSF Hi Innovators, and Outbox.
The AWE project aspires to usher in a new era of improved business ownership, enriched diversity, and enhanced equality in the supply chain. It seeks to champion women's participation and commendable contributions to the thriving tech industry.
Ms. Sylvia Mulinge, MTN Uganda's Chief Executive Officer aptly stated that the telco is determined to increase the local spend on women entrepreneurs participating in the top spend categories in the telecommunication industry and build an inclusive market-oriented platform that supports and attracts women entrepreneurs.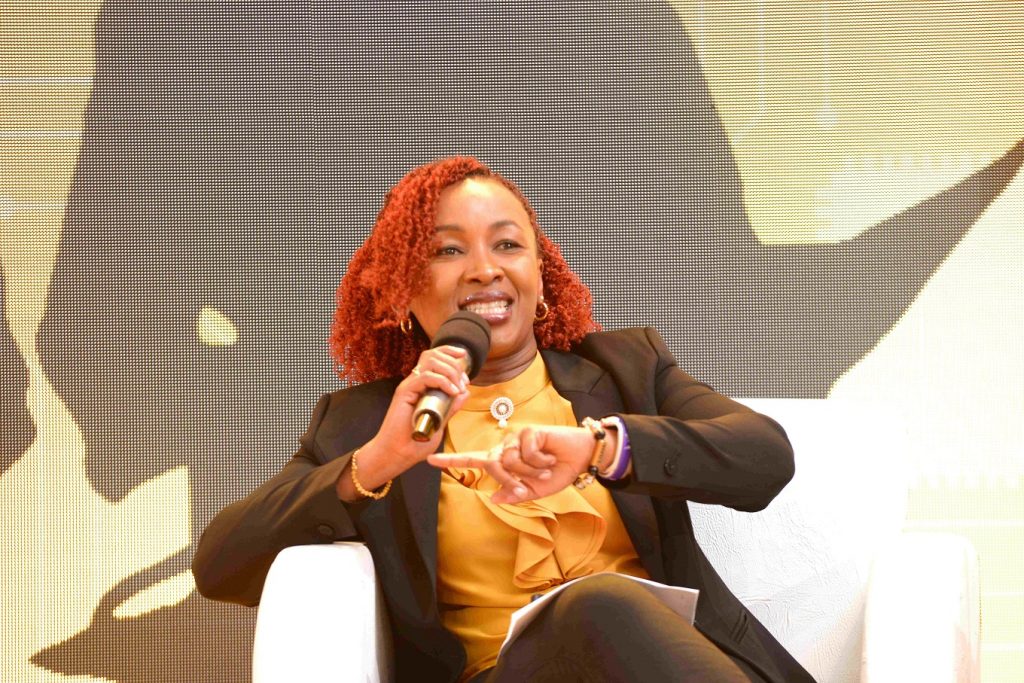 "The goal of the AWE project is ambitious yet achievable," said Mulinge.
Mulinge emphasized that the AWE project aligns with the telco's core values and strategic vision, which is to create opportunities for everyone, regardless of gender or background.
"The goal of the AWE project is ambitious yet achievable. Our vision is to have 250 women suppliers by 2025, with the aim of onboarding 50 women by the end of this year," remarked Mulinge.
MTN Uganda will be investing UGX15 billion into the AWE project and according to Mulinge, it is because they recognize that women entrepreneurs possess immense potential, and by inviting them to join our supply chain, they intend to empower them, promote diversity, and fortify the technology sector in Uganda.
"This initiative serves as a testament to our commitment to a more inclusive and equitable future," she said.
The AWE project represents a cornerstone of MTN Uganda's sustainability approach, marked by a resolute focus on gender equality, unwavering support for women in business, and the empowerment of the youth, ensuring that opportunities are accessible to all, including individuals with disabilities.
On average, women-owned microenterprises in Uganda generate 30% lower profits than their male counterparts, according to a 2019 report by the World Bank. Lower levels of innovation, lower use of capital and labor, and sector-based sex segregation are all factors associated with women entrepreneurs' poorer business outcomes relative to men in Uganda. Moreover, women enterprise owners in Uganda also use 41% fewer hours of labor, have 50% less capital, and are 37% less likely to have introduced a new product over the previous 12 months compared with men.
MTN Uganda is proud to collaborate with a consortium of strategic partners to drive the project. As follows;
MTN Uganda and MTN Mobile Money Uganda Limited will oversee the Expression of Interest (EOI) process, ensure women's participation in RFPs, and offer comprehensive training and financial support.
The American Tower Corporation (ATC) will provide business opportunities and assist in candidate selection.
UN Women will raise awareness and strengthen partnerships.
The Private Sector Foundation Uganda (PSFU), DFCU Bank, and Innovation Village will promote entrepreneurship, provide mentorship, and offer financial support.
NSSF Hi Innovators will offer brand support and financing.
Eligibility Criteria for MTN AWE Expression of Interest (EOI):
To participate in the AWE initiative, women entrepreneurs are encouraged to meet the following criteria:
Ownership: The business must exhibit at least 50% ownership by women, either wholly or through a majority shareholding.
Business Type: Applications from SMEs, youth entrepreneurs (aged 23-35), associations owned by women, and businesses/associations owned by women with disabilities are wholeheartedly called.
Annual Revenue: The applying company should demonstrate an annual revenue of a minimum of UGX60 million.
Registration: The company must be locally registered and have been in operation for at least one year.
Tax Compliance: Possess a valid tax compliance certificate.
Active Business Operations: The company should boast actively managed and women-led operations.
MTN Uganda enthusiastically welcomes EOI from women entrepreneurs spanning the following categories:
IT Equipment and Related Services: Companies offering IT hardware, software, and related solutions.
Network Services: Businesses providing network infrastructure, maintenance, and support services.
Digital Services: Companies involved in digital marketing, content creation, and other digital solutions.
Facility Management Services: Enterprises offering facility management and maintenance services.
Commercial Products and Services: Businesses supplying various commercial products and services.
Women entrepreneurs who meet the eligibility criteria can apply at https://www.mtn.co.ug/awe/ before October 31, 2023.
Getting comments from partners;
Adekemi Ndielli, UN Women Uganda's Deputy Country Representative, said, "Empowering women is our DNA as UN Women Uganda, and our partnership with MTN Uganda is a magic bullet to bridge the gap and contributes to SDG 5, which has targets & indicators for all the other goals. Bringing UN Women into this MTN AWE program means you will have access to these women, as there is a level of trust between them and us."
Charles M. Mudiwa, Managing Director, of DFCU Bank Uganda, stated, that the bank has embarked on a dedicated journey to support women entrepreneurs since 2007. "Our guiding principle has been the recognition that many women exert tremendous effort, yet opportunities for them to secure financing were scarce."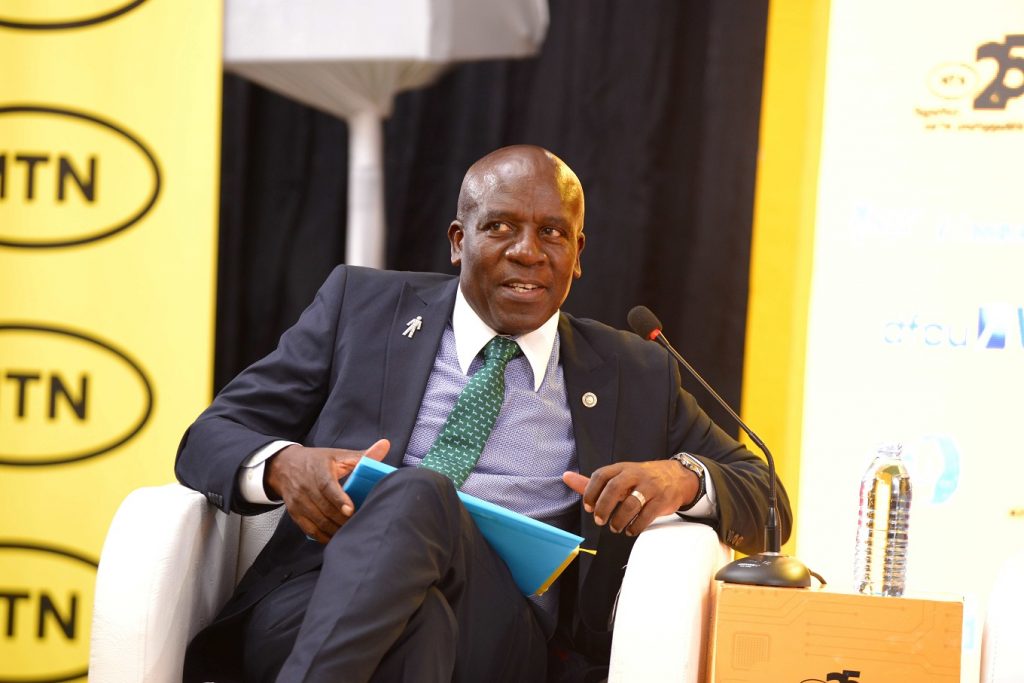 "Over the years, this commitment has yielded exponential growth. Internally, we express our sincere gratitude to MTN and all our valued partners who have played an instrumental role in making this endeavor possible," he said.
Alex Rumanyika, Head of Strategy at NSSF said the AWE project aligns with the Fund's effort to support early-stage Small and Growing Businesses (SGBs) with patient capital, technical assistance, and linkages to markets and affordable financing to make them competitive and investment-ready through Hi-Innovator.
Arthur Mukembo, Lead of FutureLab Studio at The Innovation Village said, "We foster an enabling environment for women entrepreneurs to adopt tech and tech-enabled solutions to enable them to solidify their business value proposition, validate an investable market, and move beyond early adopters to accelerate the growth of their enterprise."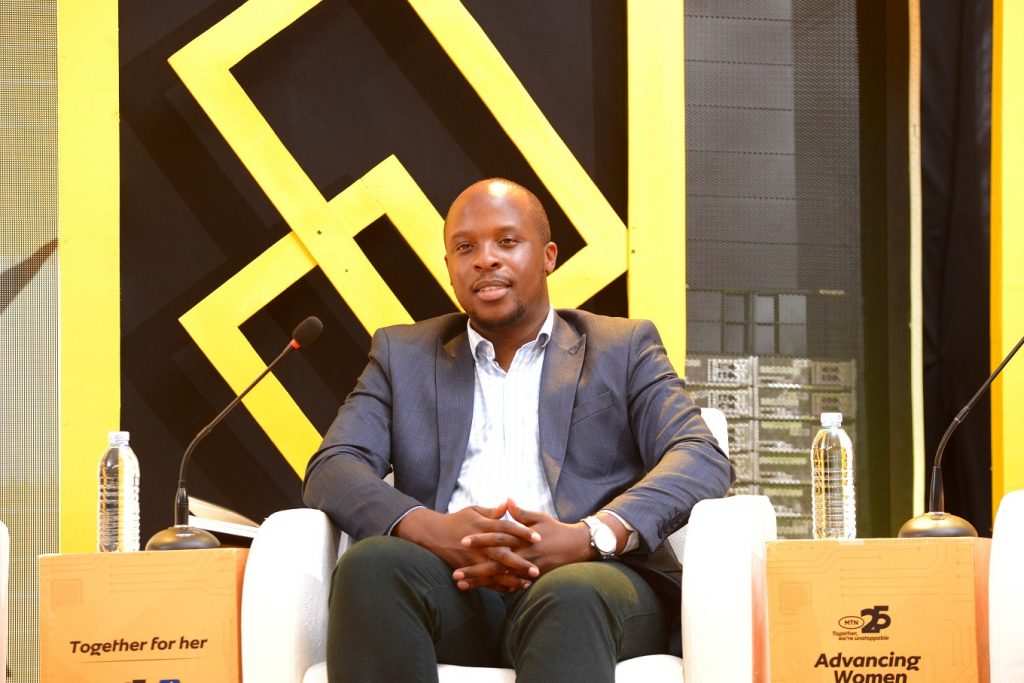 "We seek ways to double down to leverage technology to create more opportunities for women businesses to benefit from the Africa Continental Free Trade Area," he remarks.
Stephen Asiimwe, CEO of Private Sector Foundation Uganda (PSFU), commended the telco for its visionary initiative. "This is not just a simple beginning; it's the inception of a movement, a catalyst for change that is gaining momentum with every passing moment." "As we take these first steps, let us all remember that revolutions are built on the passion, resilience, and commitment of individuals who dare to dream and act. Together, we can turn the tides and create a brighter future for all."
Dorothy Kabgambe Ssemanda, CEO of ATC Uganda said, "To ensure the success and growth of AWE candidates, ATC will offer robust technical training and field assistance, covering a broad spectrum from onboarding to customized training tailored for unique challenges."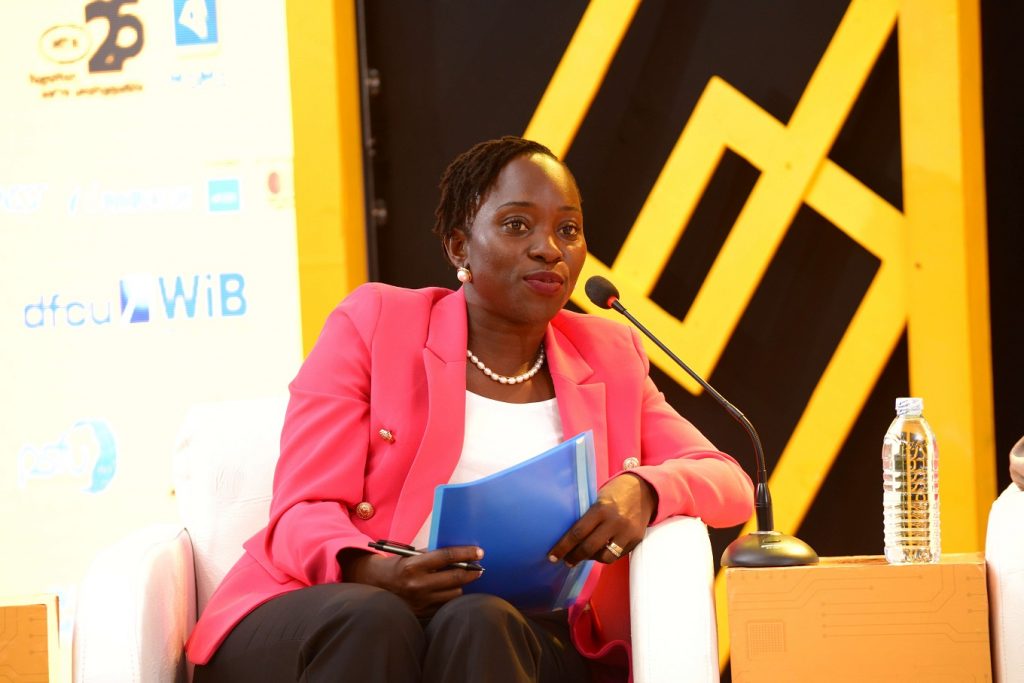 "Our support does not end post-award. We will continue to provide field-based assistance, monitor progress, and award additional work based on improvements and performance," said Ssemanda.
ALSO READ: HOW MTN UGANDA IS DRIVING DIGITAL SOLUTION THROUGH PARTNERSHIPS