Africa
Automotive
News
The Green Mile
Uber
Uber Launches Africa's First Electric Boda in Kenya
Uber electric motorbike service in Kenya is the first of its kind in Africa and is part of its effort to make its worldwide platform emissions-free by 2040.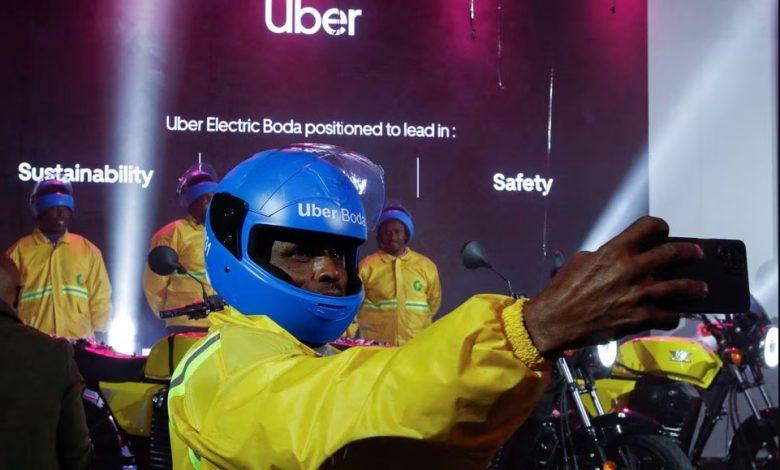 Uber on Thursday launched Africa's first electric motorbike service in Kenya — with plans to roll out to the rest of its markets including Nigeria, Ivory Coast, Ghana, Uganda, Tanzania, and South Africa, according to Kagiso Khaole, Uber's general manager for Sub-Saharan Africa.
With this establishment, the ride-hailing company seeks to make its global platform emissions-free by 2040.
Dubbed Electric Boda (e-boda), Uber's new environmentally friendly offering in Kenya will comprise of 3,000 bikes within six months or a little under a fifth of its fleet. Khaole remarked that the electric bikes come with minimal vibrations and less sound.
Meanwhile, consumers using the platform [Uber] will pay 15-20% less than they would for a typical Uber motorbike trip, and drivers will also experience a 30–35% reduction in operational costs.
According to a report by The Star, the launch comes at a time when the Kenyan government is rolling out the National Electric Mobility Plan, which focuses on creating a more green transportation system and rolling out diverse initiatives for sustainable road traffic management.
Kenya has been reported to be positioning itself as a hub to lead Africa's shift to green transport getting more than 90% of its energy from renewable sources — prompting Uber to carry out small pilots for electric bikes with external partners.
Kenya's President H.E. William Ruto stated that he wanted to see more than 200,000 electric motorcycles on the road, up from the current 2,000.
Motorbike transport is a significant employer in Kenya, absorbing millions of people who cannot secure formal jobs. According to the World Bank, the boda boda sector in Kenya employs over 1.5 million young people and contributes approximately KSH202 billion to the economy annually.
The future of transportation is heading towards electrification and the birth of electric vehicles [motorcycles inclusive] enhances the efficiency, safety, and convenience of transportation systems while preserving the environment.
The trend of transitioning transportation systems to electric is gaining momentum worldwide, Africa inclusive. The growth of the electric vehicles market in Africa is slow due to factors including but not limited to the lack of adequate electric charging infrastructures and associated equipment, economic conditions, technologies, and government policies, among others.
Sensing an opportunity, local firms have been setting up battery-swapping stations in major cities like Nairobi to save drivers time. On the other hand, other problems are also being tackled gradually such as improving the roads, access to internet, and cooperation with governments, to mention a few.
ALSO READ: TRANSPORTATION GRADUALLY GETTING ELECTRIC AND DIGITALIZED IN UGANDA