Education and Skilling
Entrepreneurs
MTN
News
MTN Skills Academy Launched to Empower Youth and Bridge the Digital Divide
MTN Skills Academy aims to provide access to digital and financial skills training for youth in Uganda and across the African continent as a catalyst for job creation and increased employment opportunities.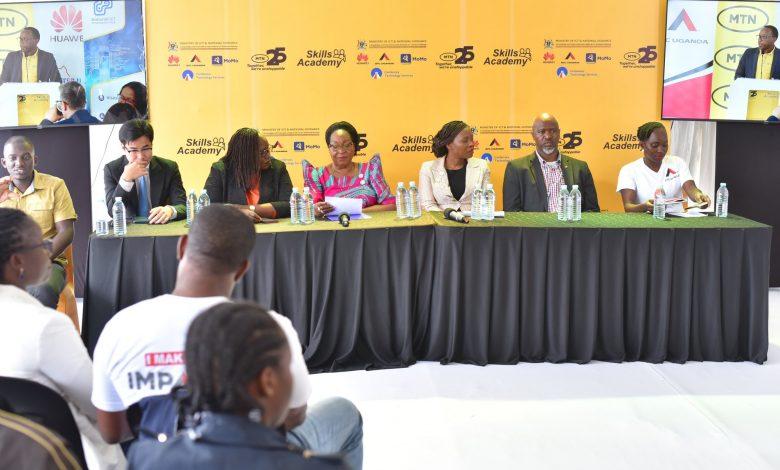 MTN Uganda's corporate social responsibility arm, the MTN Foundation has launched an MTN Skills Academy, an innovative online platform designed to empower youth and bridge the digital divide.
In partnership with key stakeholders, including the Ministry of ICT and National Guidance, the National ICT Innovation Hub, American Tower Cooperation (ATC), and Huawei Technologies, the academy which is aligned with Uganda's National Development Plan III, Digital Vision 2040 and the National Digital Transformation Roadmap aims to provide access to digital and financial skills training for youth in Uganda and across the African continent as a catalyst for job creation and increased employment opportunities.
Speaking at the launch, MTN Uganda CEO, Ms. Sylvia Mulinge, emphasized the program's importance in addressing the critical gap between digital skills training and job placement.
"We are committed to driving digital solutions for Africa's progress," said Mulinge. "With the launch of the MTN Skills Academy in Uganda, we aim to equip the country's youth, who are at the forefront of digitalization, with the necessary skills to advance the digitalization agenda and drive the nation's progress."
Mulinge further noted that the academy would play a pivotal role in addressing the challenges faced by youth, who make up the majority of the country's population and yet remain one of the most vulnerable groups in the country.
According to the World Bank, over 75% of Uganda's population is below the age of 30. The nation also grapples with one of the highest youth unemployment rates in Sub-Saharan Africa, currently standing at 13.3%. Furthermore, the International Finance Corporation (IFC) estimates that by 2030 approximately 230 million jobs will require digital skills.
Hon. Joyce Nabbosa Ssebugwawo, the State Minister for ICT commended MTN for its ongoing commitment to innovation and its role in driving Uganda's sustainable development through ICT.
"I extend my gratitude to MTN for continually seeking and implementing innovations that propel our digitalization agenda forward," said Ssebugwawo. "This project will enable our youth to tap into the vast resources that MTN offers for our nation's development and we acknowledge that progress can only be achieved collaboratively."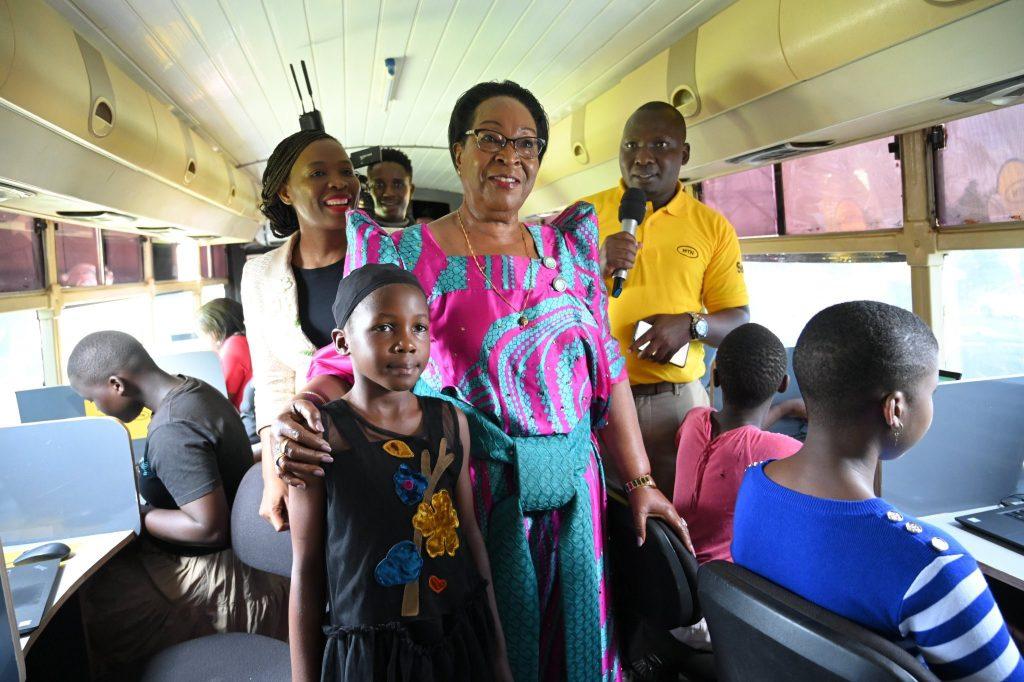 Renowned digitalization partners, including Huawei Technologies and ATC, welcomed the innovation and pledged their support for the program.
MTN Group Chief Sustainability and Corporate Affairs Officer, Nompilo Morafo, emphasized that the MTN Skills Academy would not only address the digital skills shortage but also contribute to sustainable economic growth in Uganda.
"In a world where digital literacy is as crucial as reading and writing, the MTN Skills Academy serves as a testament to our commitment to Uganda's sustainable development," said Morafo. "We believe that this platform will be pivotal in providing Ugandan youth with the essential skills required to flourish in the digital economy."
Morafo also remarked that not only will the academy help alleviate the shortage of digital skills, but it will also reverberate positively across the nation's economic growth trajectory, aligning with the newly launched Digital Transformation Roadmap. "This initiative [the roadmap] is a key component of MTN's ongoing efforts to foster both economic growth and social progress in Uganda and across the African continent," says Morafo.
MTN's commitment to empowering youth extends beyond Uganda, as the company plans to roll out the MTN Skills Academy across all its operating companies in Africa, targeting the empowerment of at least one million youths by 2025.
It is worth noting that MTN Uganda has complementary initiatives under the MTN ACE program, aimed at empowering youth to leverage ICTs for Uganda's socioeconomic transformation. The first cohort of 185 youths will graduate today, armed with practical skills in digital technologies to provide innovative ICT solutions for their communities.
MTN remains steadfast in its dedication to supporting Uganda's youth and delivering digital solutions for Africa's progress, believing that everyone deserves the benefits of a modern connected life.
ALSO READ: 15 ENTREPRENEURS REWARDED FOR COMPLETING THE INCUBATION PHASE OF THE MTN ACE SKILLING