Entertainment
Heart of Stone, Depp v. Heard, One Piece & More You Can Watch on Netflix in August
Everything that's coming to Netflix in August 2023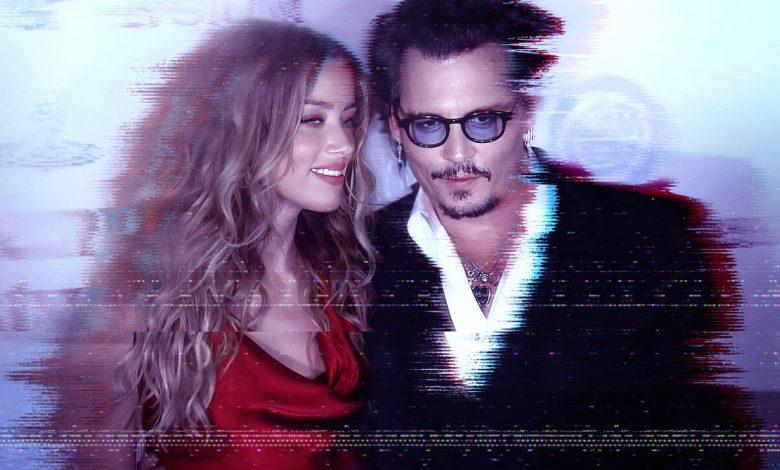 Netflix has recently been in the spotlight with its job listings for AI-focused roles in the Machine Learning Platform amidst Hollywood writers and actors strikes, causing an angry response. However, undeterred by criticism, the streaming giant is all set to release an exciting lineup of titles for this month of August.
To be added this August is the second half of Season 2 of The Lincoln Lawyer which is arriving on August 3, a new docudrama series about the opioid epidemic, Painkillers starring Matthew Broderick will be added to Netflix's library on August 10, while Heart of Stone a spy action thriller starring Gal Godot and Jamie Dornan will be made available on August 11. Personally, I'm looking forward to Ladies First: A Story of Women in Hip-Hop which is coming to the streaming platform on August 9, it is a four-episode docuseries delving into female artists such as Queen Latifah, MC Lyte, Latto, and Tierra Whack.
Additionally, on August 16, Netflix will premiere a three-part docuseries titled Depp v Heard, centered around the controversial Johnny Depp-Amber Heard defamation trial of 2022.
Here's the complete list of everything arriving on Netflix in August:
August 1:
Untold: Jake Paul the Problem Child — NETFLIX DOCUMENTARY
2 Fast 2 Furious
Bee Movie
Cloudy with a Chance of Meatballs 2
Coming to America
Despicable Me
Despicable Me 2
Eat Pray Love
Fast & Furious
Fast Five
The Fast and the Furious
The Fast and the Furious: Tokyo Drift
Ferris Bueller's Day Off
Friends with Benefits
It's Complicated
The Jerk
Just Go With It
Lost in Translation
Madagascar 3: Europe's Most Wanted
No Strings Attached
Pawn Stars: Season 14
Poms
The River Wild
Terminator Genisys
Ugly Betty: Seasons 1-4
August 2:
Mark Cavendish: Never Enough (UK) — NETFLIX DOCUMENTARY
Poisoned: The Dirty Truth About Your Food — NETFLIX DOCUMENTARY
Soulcatcher (PL) — NETFLIX FILM
August 3:
Head to Head (SA) — NETFLIX FILM
Heartstopper: Season 2 (UK) — NETFLIX SERIES
The Last Hours of Mario Biondo (ES) — NETFLIX DOCUMENTARY
The Lincoln Lawyer: Season 2 Part 2 — NETFLIX SERIES
Zom 100: Bucket List of the Dead (JP) — NETFLIX FILM
August 4:
The Big Nailed It Baking Challenge — NETFLIX SERIES
Fatal Seduction: Volume 2 (ZA) — NETFLIX SERIES
August 8:
Gabby's Dollhouse: Season 8 — NETFLIX FAMILY
Untold: Johnny Football — NETFLIX DOCUMENTARY
Zombieverse (KR) — NETFLIX SERIES
August 9:
Ladies First: A Story of Women in Hip-Hop — NETFLIX DOCUMENTARY
August 10:
Jagun Jagun
Marry My Dead Body (TW) — NETFLIX FILM
Mech Cadets — NETFLIX FAMILY
Painkiller — NETFLIX SERIES
August 11:
Down for Love (NZ) — NETFLIX DOCUMENTARY
Heart of Stone — NETFLIX FILM
August 12:
Behind Your Touch (KR) — NETFLIX SERIES
August 14:
Paddington
The Wiggles: Ready, Steady, Wiggle: Season 4
August 15:
Ancient Aliens: Season 5
Ballers: Seasons 1-5
Jared Freid: 37 and Single — NETFLIX COMEDY
Untold: Hall of Shame — NETFLIX DOCUMENTARY
August 16:
At Home With The Furys (UK) — NETFLIX SERIES
The Chosen One (MX) — NETFLIX SERIES
DEPP V HEARD (GB) — NETFLIX DOCUMENTARY
August 17:
My Dad the Bounty Hunter: Season 2 — NETFLIX FAMILY
The Upshaws: Part 4 — NETFLIX SERIES
August 18:
10 Days of a Bad Man — NETFLIX FILM
Love, Sex and 30 Candles (ZA) — NETFLIX FILM
Mask Girl (KR) — NETFLIX SERIES
The Monkey King — NETFLIX FAMILY
August 22:
LIGHTHOUSE (JP) — NETFLIX SERIES
Untold: Swamp Kings — NETFLIX DOCUMENTARY
August 23:
The Big Short
Destined with You (KR) — NETFLIX SERIES
Sausage Party
Squared Love Everlasting (PL) — NETFLIX FILM
The Ultimatum: Marry or Move On: Season 2 — NETFLIX SERIES
August 24:
Baki Hanma: Season 2 Part 2 (JP) — NETFLIX ANIME
Ragnarok: Season 3 (NO) — NETFLIX SERIES
Who is Erin Carter? (UK) — NETFLIX SERIES
August 25:
Killer Book Club — NETFLIX FILM
You Are So Not Invited to My Bat Mitzvah — NETFLIX FILM
August 30:
Live to 100: Secrets of the Blue Zones — NETFLIX DOCUMENTARY
Miss Adrenaline: A Tale of Twins (CO) — NETFLIX SERIES
The Ultimatum: Marry or Move On: Season 2 — NETFLIX SERIES
August 31:
Choose Love — NETFLIX FILM
Karate Sheep: Season 2 (FR) — NETFLIX FAMILY
One Piece — NETFLIX SERIES