Columns
Cryptocurrency
Editor's Pick
Internet
Technology
Trezor's Contribution to Decentralization: Empowering Individuals with Self-Custody
Trezor self-custody is essential as blockchain technology continues to disrupt traditional financial institutions by offering a trustworthy and secure solution to handle and secure bitcoins.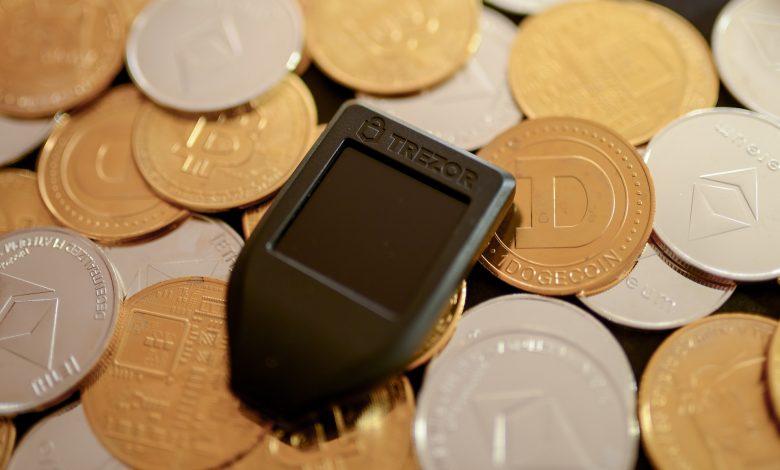 Decentralization is a cornerstone of the blockchain and cryptocurrency revolution. It aims to decentralize power and allow individuals more autonomy over their personal and financial possessions. Trezor, a popular hardware wallet, has emerged as a crucial player in decentralization in this context by providing users with the means to take ownership of their digital assets on their own. We discuss Trezor's role in helping individuals with self-custody and list its key features and benefits.
Knowledge of Self-Custody
According to the definition, self-custody is the ability for individuals to fully own and own their digital assets without relying on third parties, such as exchanges or banks as custodians. It requires preserving private keys securely and independently to guarantee that only the owner has access to their money.
Self-custody is crucial because it upholds the principles of decentralization, privacy, and security. The risk of theft, hacking, or financial loss associated with centralized custodial services is decreased. By embracing self-custody, people may protect their digital assets from potential dangers and maintain control over their financial future.
Trezor's Function in Self-Custody
Security of Hardware Wallets: Trezor is a top provider of hardware wallets and is renowned for its strong security features. The wallet is intended to safeguard private keys from internet dangers and store them offline. Trezor ensures that users' private keys never leave the device by deploying a secure chip and encryption methods, adding an extra degree of security against hacker efforts.
User-Friendly Interface: Both beginners and experienced Bitcoin users can self-custody thanks to Trezor's user-friendly interface. The user-friendly interface and detailed setup instructions of the wallet ensure that users have full control over their private keys by guiding them through the key generation and backup procedures.
Users may store and manage many digital assets on a single device thanks to Trezor's support for a range of cryptocurrencies. This flexibility allows them to have self-custody over their assets while diversifying their investment portfolio.
Benefits of Trezor Self-Custody
Enhanced Security: By using a Trezor for self-custody, people may considerably strengthen the protection of their digital assets. Private keys that are securely stored offline reduce the risk of online attacks and phishing schemes, offering consumers peace of mind and confidence that their money is secure.
Self-custody with Trezor ensures that people have total control over their money and personal information. It does away with the requirement to provide private information to other parties, lowering the danger of data breaches and unwanted access.
Independence from Third-Party Risks: By using Trezor for self-custody, people may stop putting their money in the hands of centralized exchanges or custodial agencies. Since they may conduct transactions directly on the blockchain, there is less chance of centralized entities being negatively impacted by platform failures, hacking, or regulatory difficulties.
Trezor stays at the vanguard of the self-custody revolution as blockchain technology continues to change the financial landscape, empowering people to take charge of their financial futures and enjoy the advantages of decentralization. Trezor offers a dependable option for anyone looking to preserve their digital assets and keep control over their financial destiny because of its dedication to security and user experience.
It is impossible to overstate the importance of self-custody in light of how rapidly it is developing and changing. By adopting a hardware wallet like the Trezor, people can confidently navigate the always-changing environment since they know they have complete control over their money.
Trezor offers a quick and secure way to store and manage many cryptocurrencies on one device, whether it's for short-term investments or regular transactions. Beyond only empowering people, Trezor contributes to decentralization in other ways as well. By encouraging self-custody, Trezor contributes to the larger goal of creating a more resilient and decentralized financial ecosystem. Holding assets under self-custody promotes a more decentralized network of participants by eliminating reliance on centralized exchanges and custodians.
Self-Custody Provided by Trezor
The ability to self-custody provided by Trezor is crucial in the process of decentralization. Trezor gives customers access to a safe and convenient hardware wallet, enabling users to take ownership of their digital assets and profit from decentralized finance. Trezor self-custody is essential as blockchain technology continues to disrupt traditional financial institutions by offering a trustworthy and secure solution to handle and secure bitcoins.
To further the decentralization movement, Trezor's hardware wallet, which grants users self-custody over their digital assets, has been crucial. Trezor's safe storage, user-friendly interface, and support for several currencies have made self-custody accessible to a wide range of users. The benefits of self-custody, such as improved security and privacy as well as independence from third-party risks, are in line with the principles of decentralization and personal empowerment.
Therefore, whether you are a seasoned crypto trader or someone new to the world of digital assets, embracing self-custody with a hardware wallet like Trezor is a prudent move toward safeguarding your financial future in the decentralized era.