Editor's Pick
Gadgets
Gaming
7 Must-Have Gaming Tools For PC
With PC-gaming tools, gamers can play and communicate with team members easily.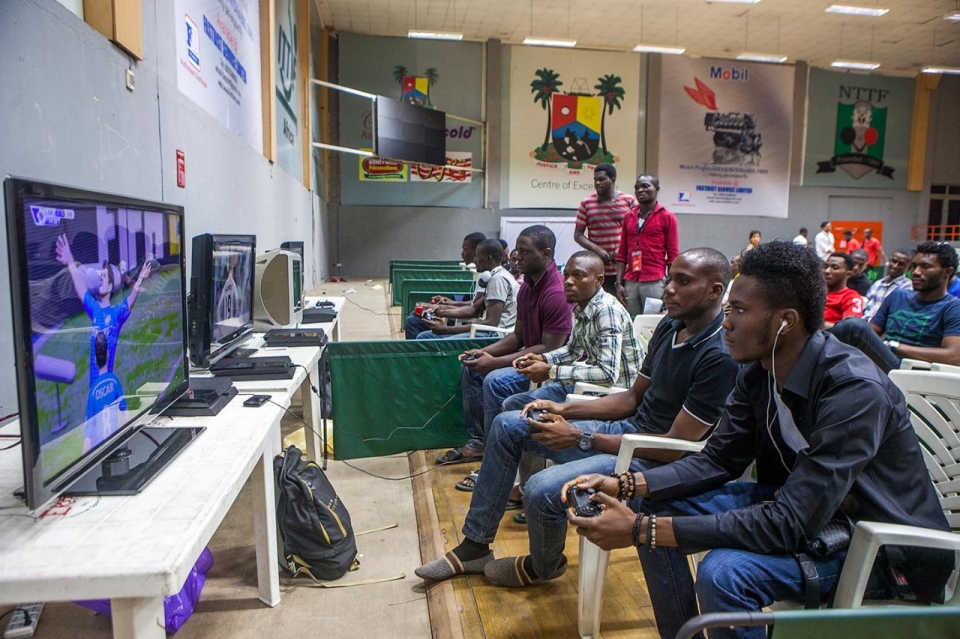 In recent years, PC gaming has become popular, and people have started playing games on their computers. There is a lot of variety in the games, and it is hard to choose the right one to play. Therefore, there are many tools available to help you find, access, and play the game. With PC-gaming tools, gamers can play and communicate with team members easily.
1. Steam
Steam is a good tool for finding the best PC game. It is a digital distribution platform with thousands of different games from different developers. For example, you can find education-related games like blockchain games on this platform.
People can buy these games directly from Steam or opt for a monthly subscription plan where users can get discounts on new releases and early access to beta tests. Some titles are available for free as well if their owners want more exposure for their product.
On top of that, Steam has an amazing community where people can talk about their favorite games. This is why it is better to buy your game from Steam and reap the benefits of the community.
2. GOG.com
GOG is another good platform for PC gaming. It offers classic games from different developers and publishers. These games are DRM-free and can be played on modern operating systems without any hassle. The games are distributed in their original form with all the necessary files to run them without any bugs or errors.
The best thing about GOG is that it offers a lot of free content like wallpapers, themes, music, soundtracks, etc. You can get some games for free as well if you want to support the developer by playing them before purchasing them. It is a good way to test your favorite game before buying it on Steam or other platforms like Origin and Uplay.
3. Humble Bundle
This is another great way to get your hands on a game for free or at a low price. The Humble Bundle comes with a bundle of games from different developers and publishers. The games are DRM-free and can be played on a modern operating system without any hassle.
Different bundles come up every month, and they change according to the bundle's theme. You can get some great games by spending only a few bucks or paying more if you want to support the developer or charity. One of those platforms is worth checking out if you want to get some great games for free or at a low price.
4. Uplay
Ubisoft's Uplay is a digital distribution, digital rights management, multiplayer, and communications service for PC developed by Ubisoft. It is available for Microsoft Windows, Mac OS X, Linux, and PlayStation 4, as well as Android and iOS mobile devices. In addition to allowing users to download games from Ubisoft's catalogs, it allows users to communicate with each other, facilitate multiplayer gaming, and track achievements across multiple Ubisoft games on different platforms.
5. Discord
Discord is a proprietary freeware VoIP application and digital distribution platform designed for video gaming communities specializing in text, image, video, and audio communication between users in a chat channel. The software is available on Windows, OS X, Android, iOS, and Linux.
Discord runs on a client-server model. Its server component can be run on an AWS Lambda server if the user does not want to host it themselves. The client was first released for Microsoft Windows and macOS in October 2015. Depending on the platform, clients for Linux and mobile devices were released later as free standalone applications or as feature-limited mobile apps.
6. OBS Studio
Open Broadcaster Software (OBS) is a free and open-source video recording and live streaming software. It can be used with existing hardware or on a computer to both record and live stream audio-visual content in various formats, including .mp4, .mkv, .avi, or .flv.
OBS is written in C++, with a Python scripting interface for configuration. The source code for OBS Studio is hosted on GitHub under the GPLv3 license, while the source code for the original OBS Classic version can be found on SourceForge under the GNU General Public License v2 license.
7. Vokoscreen
Vokoscreen is an open-source screen recorder developed by Vimeo and released under the MIT License. The program allows you to record your screen in high quality with audio and output it to various formats (MP4, WebM). Vokoscreen records mouse clicks and cursor movements, unlike many other screen recording programs. Moreover, it offers a variety of postprocessing effects that make your video gaming more interesting.
Takeaway
There is much other open-source software that you can use in your gaming experience. With PC gaming tools, you can have a great gaming experience and enjoy it more.