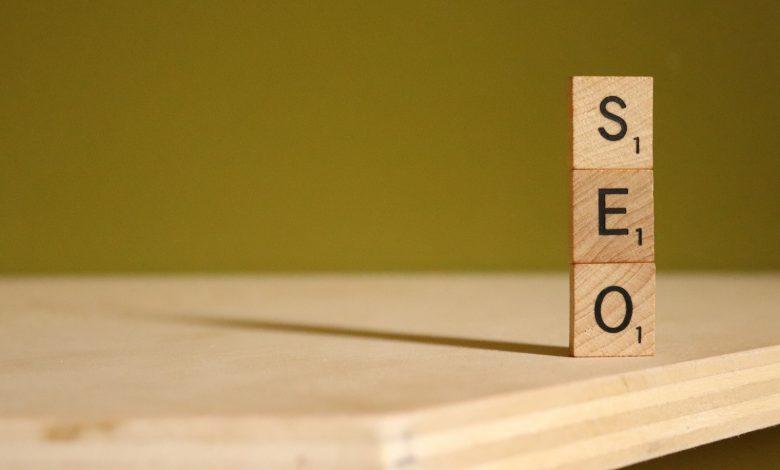 High-risk businesses can often be subject to extreme legal scrutiny, increased financial risk, and challenging public perception. Those running such a business as https://sharkprocessing.com/ must comprehensively understand effective marketing tactics — especially regarding search engine optimization.
SEO focuses on improving visibility within the online environment by optimizing websites for web crawlers and users alike. It is more complex than most realize; however, with the right strategies, any business can reach its goals of greater visibility through digital channels. We will explore 7 essential facts about SEO if you run a high-risk business.
1. High-Risk Businesses Are Particularly Vulnerable To Negative SEO Tactics
If you're running a high-risk business, you need to be aware of the threats that come with it. High-risk businesses are often more susceptible to negative SEO tactics like hacking, spamming, and even negative reviews.
These tactics can significantly affect your website's search engine ranking and your business's online visibility. This is why it's crucial to take preventative measures against negative SEO. Educate yourself and stay vigilant by constantly monitoring your website's online reputation.
By being proactive and staying ahead of the game, you can protect your business from potential harm and maintain a strong and positive online presence.
2. Keyword Research is Crucial
Running a high-risk business can be a daunting task. With the potential for increased legal and financial risks, taking every possible precaution to protect your assets is vital. One way to do this is through keyword research.
Keyword research involves identifying the words and phrases your target audience is searching for. By understanding the language used by your potential customers, you can better optimize your website and online presence to attract their interest.
This can ultimately lead to increased traffic, higher conversion rates, and more revenue for your business. In short, don't overlook the importance of keyword research when running a high-risk business.
---
ALSO READ: HOW TO INCORPORATE LSI KEYWORDS INTO YOUR SEO STRATEGY
---
3. Creating Quality Content With Relevant Keywords is Essential
Creating quality content with relevant keywords is essential when running a high-risk business. This is where potential customers will learn about your products or services and what sets you apart from competitors.
However, you must be aware of certain restrictions regarding the content you create. Specifically, avoiding medical claims, medical terms, or health benefits is crucial. While these may seem like natural selling points for some businesses, making these claims without proper authorization and research can be dangerous and illegal.
Instead, focus on being informative and descriptive in your content while demonstrating your knowledge and expertise in your field. By creating high-quality content without making medical claims, you can build trust with your audience and establish your business as a reliable source for their needs.
4. High-Risk Businesses Need to Constantly Monitor Their Search Engine Rankings
Keeping a close eye on search engine rankings is vital for high-risk business owners. With the constant evolution and competition in the online world, maintaining a strong online presence has become increasingly important.
If a high-risk business's website doesn't appear on the first page of search engine results, potential customers may be unable to find them easily, resulting in a potential loss of sales. Monitoring search engine rankings regularly ensures the business is visible and easily accessible to customers.
Additionally, tracking rankings can help identify areas for improvement in the business's online marketing strategy. This knowledge can be incredibly valuable to high-risk business owners looking to stay ahead of their competitors.
5. Investing in Professional SEO Consultants Can Help Navigate The Challenges
Operating a high-risk business can bring numerous challenges, and entrepreneurs must explore all available options to address and mitigate these challenges. One of the most promising strategies is investing in professional SEO consultants who can provide guidance and insights to help navigate the complex online landscape.
Such professionals deeply understand search engine algorithms and can help businesses optimize their content and website structure to improve visibility, attract more organic traffic, and build a robust online presence.
With their expertise and guidance, business owners can leverage the power of search engines to combat the challenges of running a high-risk business and grow their customer base while avoiding potential pitfalls.
6. Building High-Quality Backlinks From Trustworthy Sources Can Improve The Authority
For those operating high-risk businesses, maintaining authority in your industry is essential. Building high-quality backlinks from trustworthy sources is one surefire way to boost your authority.
These links signal to search engines that your website is a reliable source of information and can help improve your rankings. However, building quality backlinks takes time and effort. It's essential to focus on reputable sources and to ensure each link comes from a relevant and authoritative website.
By doing so, you can establish yourself as a trusted source of information in your industry and strengthen your online presence.
---
ALSO READ: THE IMPORTANCE OF BUILDING BACKLINKS THAT ARE RELEVANT TO YOUR WEBSITE
---
7. Adhering To SEO Best Practices And Maintaining A Strong Online Reputation Can Help Them Gain More Trust
Running a high-risk business can be challenging, especially when gaining people's trust. However, adhering to SEO best practices and maintaining a strong online reputation can go a long way in helping you achieve this.
By putting in place these measures, you stand a much better chance of showing up among the top search results when potential customers are surfing the web. This increased online visibility, coupled with a sterling reputation, can play a vital role in winning people over and building a base of loyal customers.
So if you're serious about taking your high-risk business to the next level, it's crucial to prioritize your SEO and online reputation.
Why Should You Have A Strong SEO For Your High-Risk Business?
If you're running a high-risk business, you often compete against others in the same industry. A strong SEO strategy is crucial to gain visibility and attract potential customers. With the right SEO tactics, your search engine rankings could improve, making your website more visible to customers.
By focusing on specific keywords and targeting your audience, you can increase traffic to your website, which could lead to more sales and revenue. In today's competitive market, it's not a matter of whether you should focus on SEO but instead on how well you execute your strategy. Investing in a strong SEO for your high-risk business could achieve greater success and stand out in a crowded field.
ALSO READ: 5 WAYS TO BUILD A ROBUST SEO STRATEGY ON A SMALL BUDGET MARKETING