Digital Impulse
Editor's Pick
Features
Software
The Overlooked Benefits of Employee Training Software
Ultimately, investing in employee training software is an important step toward creating a successful business that will remain competitive in the long run.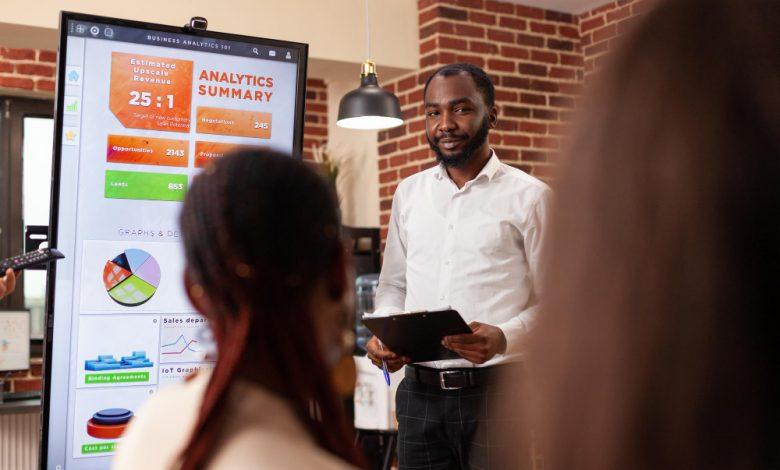 Online training can be a cost-effective method to ensure that employees receive the education they need, no matter where they are located. With online employee training, companies can provide their employees with the necessary knowledge and skills to perform their jobs better, move up the corporate ladder and bring more profit to the business. In fact, 68% of employees consider professional growth and development a company's most essential policy, which can convince them to stay in the company.
But even though online training is a great option for businesses, many are still hesitant to make the switch. If you are hesitant about investing in employee training software for your business, here are some of the top employee training software benefits you may be overlooking.
Provides Accessibility
Consider how easily accessible your training will be if you use an employee training software platform for your remote workers that will help your business build a well-structured playbook to train and grow your team. Using this type of software platform allows companies to centralize knowledge, organize every process, policy, and SOP, and create learning systems to streamline the onboarding and training process while making knowledge transfer simple.
This will significantly reduce training time by giving employees the relevant information they need to perform their job roles smoothly and efficiently. This will ultimately increase productivity levels and reduce errors, resulting in better customer experiences and a better business reputation.
Keeps You in the Loop
Online training is not only beneficial to employees on an individual basis. It can boost your company's overall performance, especially if you're interested in the latest developments within your industry. It's easy to miss changes in your industry when you're running a small company. It may be that you're not exposed to the right circles, or too busy to make progress.
However, professional training software can be the right solution under such circumstances. Even if your company has a small number of employees, assign someone to L&D. This person can also find cost-effective solutions to keep the team updated with these changes.
This role would be well suited for an IT professional or someone in the company who works with social media. During their daily work, they probably come across a lot of relevant and new information. If you make them responsible for it, they can keep a close eye on things and share the information with the rest of the company. They can also translate and adapt it to the language of the rest of the team.
Improved Knowledge Retention
The Bureau of Labor Statistics has found that millennials occupy 35% of the US labor force. This number is expected to grow as the older generations retire. Millennials are very tech-savvy and prefer online rather than instructor-led training.
You can easily create interactive and engaging online training content with employee training software. This will improve the user experience and allow your audience to absorb and remember more information.
Flexibility
Time means money for all businesses, regardless of their size. Your employees still need to do the work that brings money into your business. They prefer to take only a little time off to avoid backlogs.
A long-lasting online course may not suit busy employees racing against the clock. Online training allows employees to learn in their free time, for example, on their lunch break or between meetings. Even those working from home can easily access training materials online if you provide the right training software to them. Online training is convenient for all members of your team and saves your company valuable time and money.
Reduces Training Costs
Let's not forget that one of the most important yet overlooked benefits of employee training software is its ability to reduce L&D costs. This investment is often put off by organizations who believe that it's not within their budget. Employee training software will allow you to better allocate your resources and maximize employee performance.
You may need to pay for software and implementation but the rewards are worth it in the long term. It's essential to choose employee training software that meets your needs and create a budget that includes all hidden costs. Test out different platforms using free trials and ask your L&D department for feedback before you make your final choice.
In conclusion, employee training software is an invaluable tool for businesses of all sizes. It provides a cost-effective way to ensure that employees are up to date with the latest industry trends and best practices, and can help to reduce costly mistakes due to lack of knowledge.
Furthermore, employee training software can help to improve employee engagement and morale, as well as boost productivity and efficiency. Ultimately, investing in employee training software is an important step toward creating a successful business that will remain competitive in the long run.
ALSO READ: HOW TO KEEP YOUR EMPLOYEES PRODUCTIVE: REMOTE MONITORING AND MANAGEMENT