Apps & Software
How to Keep Your Employee Productive: Remote Monitoring and Management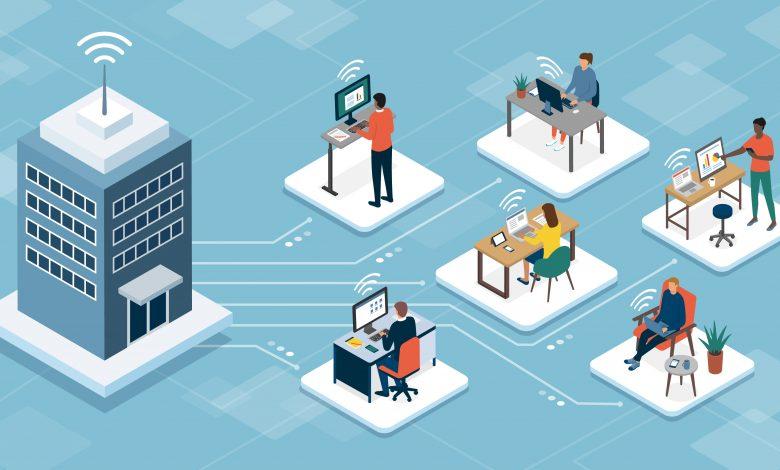 Making sure that employees, who are working remotely do their jobs efficiently and productively is essential to the success of any business operation. Businesses need to monitor and make sure that their employees are achieving their set targets even without being physically there to monitor them. Remote Monitoring and Management (RMM) software helps you do that in real-time even when you're away.
Remote support software lets you automate the monitoring of your employees' computers, networks, and activities remotely. Businesses use RMM to keep track of their employees' productivity levels, system health, and security of the data. With RMM management software, you can gain a greater understanding of the key performance metrics of your remote workers.
After reading this article, you will understand the basics of RMM software and how it can help keep your employees productive remotely. This article will also cover the best practices when using this remote monitoring software.
Understanding What is Remote Monitoring and Management (RMM)
RMM is a set of digital monitoring tools and software used by Managed-IT Service Providers (MSPs). These tools are used to monitor, manage, and maintain a business's IT infrastructure remotely. It enables the MSPs to keep track of their clients networks, computers, endpoints, and related processes using a single dashboard.
Below are the core areas where RMM plays an important role in helping keep an organization's workforce productive, even when working remotely.
Quickly and easily identify any issues or concerns related to their IT systems to fix them quickly and efficiently. 

Providing proactive services such as patch management, inventory management, and user access control. 
Benefits of RMM Software
It can be challenging to make sure your whole team is working productively when you don't have strict supervision. Luckily, RMM software is an effective way to ensure that your employees work at the highest levels while working remotely.
Below are some of the most notable benefits of RMM software::
reducing downtime, 

enhancing collaboration, and 

enabling remote troubleshooting and maintenance.
With RMM software, you can set alerts to let you know whenever an employee's computer has been idle for an extended period of time. It will also let you know if their work has gone off-task. This helps ensure your employees stay on track and meet targets and deadlines. It also allows you to remotely access your employees' computers and networks. You can troubleshoot any technical issues that may arise without having to send someone onsite.
RMM also enables employees to collaborate more effectively by giving them the ability to remotely access each other's computers. This is for better collaboration and sharing information more quickly. It allows remote maintenance so any necessary software updates can be rolled out on time, which can improve productivity as well.
Setting Up a Help Desk System with RMM Software
RMM Software helps you keep your employees productive while working remotely. One way to do that is to set up a help desk system using RMM software.
Service Desk
Service Desk provides a hosted helpdesk tool that is set up from an RMM dashboard. This tool includes automated ticket management and resolution. It allows you to quickly and easily resolve issues without the need for manual intervention.  Additionally, it allows for custom ticket and alert management. It gives you total control over your service desk process.
Web Help Desk
Web Help Desk allows automation of help desk ticket management tasks. It ensures that all tickets are assigned to the right personnel. It also validates inquiries and escalates tickets that require more attention. It also features self-service portals for customers to directly access product information, making it easier for them to find answers to their queries.
The following are the best features of RMM software include;
patch management, 

endpoint security management, 

network assessment, 

mobile device management, and 

software deployment,
These features make it much easier to keep your employee productive while they're working remotely. With these tools in place, your remote teams will be able to stay on top of their tasks while still providing excellent customer service.
Employee Productivity Strategies with RMM
Employees are the most valuable asset for any organization, even those working remotely. When it comes to keeping them productive, RMM tools can be an integral part of any strategy.
Employee Focus
These tools can help reduce employee distractions and increase focus. It monitors utilization and tracks the usage of applications and devices. It can also track email communication and block certain websites on your network. This in turn helps reduce downtime while increasing internal productivity.
Compliance and Security
RMM helps with compliance and security issues by controlling who has access to corporate data, assets, and systems. It also helps detect something wrong right away. With a computer or server, it allows quick corrective actions.
Streamline overall Management
RMM simplifies the overall management of employees who are working remotely. It allows managers to securely monitor the following:
what devices are being used,

who is using them, and 

what they are being used for. 
You can do all these monitoring activities from a single digital software dashboard. This makes it easier to quickly identify potential issues before they become problems.
Best Practices for Using RMM Software
Best practices for using RMM software come down to testing, frameworks, and passwords. 
Patch Testing
It's important to prioritize patch testing and staying up to date with the latest versions of the RMM software you use. As well as any other applications running on your servers. With a regularly scheduled patch test, you can ensure that any updates they apply will not negatively impact performance or the user experience.
Develop Frameworks
You should also follow a simple framework built around your RMM software to better manage your remote workforce. This may involve the following:
Setting up separate accounts for each employee or department.

Scheduling remote sessions for IT support staff and admins.

Integrating additional tools that allow you to monitor your employees' productivity and progress throughout the day.
Strong Passwords
It's important to enforce strong password rules for your RMM tool so that only authorized personnel can access core system resources. Make sure passwords are changed regularly, especially when an employee leaves their job or a new person is hired. 
It's also great for businesses to enable two-factor authentication (2FA) when setting up passwords. Even if an unauthorized person was able to guess the right password, they would still be unable to gain access without the second factor of identification.
Choosing the Right RMM Software for Your Business
It is essential to look at the onboarding and integration process, it should be straightforward to understand. It should have clear instructions on how to set up the software and get started.
Another critical factor is the pricing model. Flexible pricing models are available to fit different business needs. Look out for options such as annual contracts and pay-as-you-go plans. This allows you to tailor your RMM subscription to fit your company's budget.
Lastly, pay attention to the quality of support that comes with your RMM software, as well as its other features. 
Things like service management, workflow management, and device management all play a role in user satisfaction and productivity levels. Ensuring that you have products compatible with your company's RMM requirements is also essential to get the most out of your investment.
Conclusion
Remote monitoring and Management (RMM) is a great way to keep your employees productive, even when they're working remotely. By using RMM software, you can keep track of your employees' productivity performances. You can also configure settings, automate tasks and provide proactive support to your employees when needed. 
RMM software can even offer visibility into your company's IT assets. It gives you the data you need to make informed decisions regarding your company's technology usage. So if you're looking to keep your employees productive while they're working remotely, consider investing in an RMM solution today.