Artificial Intelligence
Google
What's New
Google Makes its text-to-music AI MusicLM Available to Everyone
Google releases MusicLM, you can join the waitlist and try it out in AI Test Kitchen on the web, Android, or iOS.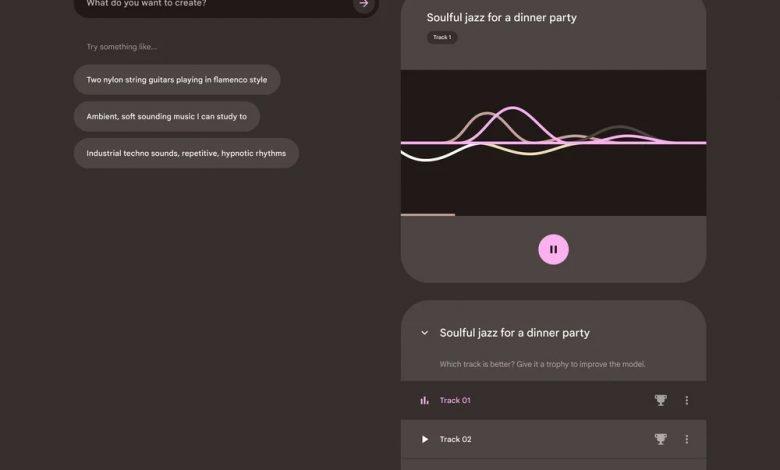 Google has made its text-to-music artificial intelligence (AI) tool, MusicLM, available to the public. The model which generates high-fidelity music from text descriptions was first announced in January this year but at the time Google's researchers said they had "no plans to release models at this point" — partly due to ethical concerns related to copyrighted material from training data in the music it generates.
The company has however now released the tool for everyone through an open waitlist. The public can join the waitlist and try it out in AI Test Kitchen on the web, Android, or iOS. Users can type in a prompt, such as "soulful jazz for a dinner party," and MusicLM will generate two different versions of the song. The user can then listen to both tracks and give a trophy to the one they like best. The tech giant says this feedback will help improve the machine-learning model over time.
Google says it has been working with musicians such as Dan Deacon in addition to hosting workshops "to see how this technology can empower the creative process."
"We believe responsible innovation doesn't happen in isolation." Google Research product manager Hema Manickavasagam and Google Labs product manager Kristin Yim said in a blog post.
While this tool is still in its experimental stage, Google is hoping that users will provide feedback to help improve it. The company is also encouraging both professional and amateur musicians to sign up.
"Whether you're a professional musician or just starting out, MusicLM is an experimental tool that can help you express your creativity," Google said.
MusicLM was trained on 5 million audio clips which is 280,000 hours of music from the Free Music Archive dataset, plus an additional dataset of 5,500 music clips with captions written by professional musicians. Each caption describes the music in sentences and includes aspects like the music's genre, mood, and rhythm.