Social Media
What's New
WhatsApp Rolls Out its 'Companion Mode' to All Beta Users
WhatsApp is finally rolling out the ability to link an existing WhatsApp account to an additional mobile phone for all beta testers on Android.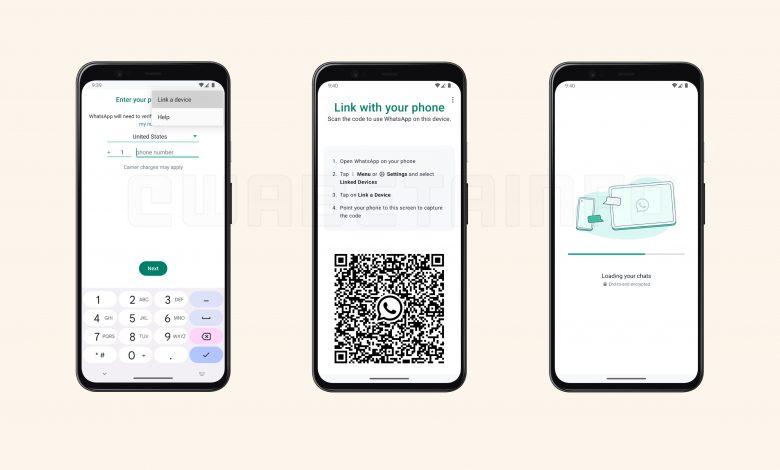 WhatsApp has now begun rolling out its Companion Mode to all its beta users. The feature was first rolled out to a limited number of beta users in November last year.
Although the companion mode has been released for all beta testers, some features may still not be available, such as the ability to manage broadcast lists and post a status update from the linked device, according to WABetaInfo.
The feature is an extension of multi-device support and has been designed to allow users to link their existing WhatsApp account to another mobile phone. After linking an existing WhatsApp account to a secondary mobile phone, users can access their chats on the second device without requiring an active internet connection on the main phone.
The second phone has to be Android as the companion mode feature is not currently available on WhatsApp for iOS. However, iPhone users can link a second Android phone as the feature is available on Android.
To link a secondary device, download the latest WhatsApp Beta from the Google Play Store and select "Link a device" on the registration screen from the overflow menu. Head to your primary device, open WhatsApp, and tap Settings >> Linked Devices >> snap a photo of the QR code on your secondary phone to connect them.
After linking your WhatsApp account to the secondary phone, all your chat history will be synced across all your linked devices
Meanwhile, only four devices can be linked to your WhatsApp account.
Additionally, no matter whether you're using the messaging app from a linked mobile phone, your personal messages and calls will also be supported by end-to-end encryption.
The Companion Mode is among the new features that the Meta-owned social messaging platform is working on. Among the features the company is working on include tweaking the Android UI with a bottom navigation bar, self-destruct audio messages, and newsletters, among others.
The updates will be rolled out to users once they are stable.