Internet
How to Find the Best Cloud Call Center Software
Choosing a cloud-based call center solution for your business can be daunting. This article will look at how you can simplify it and pick the best software.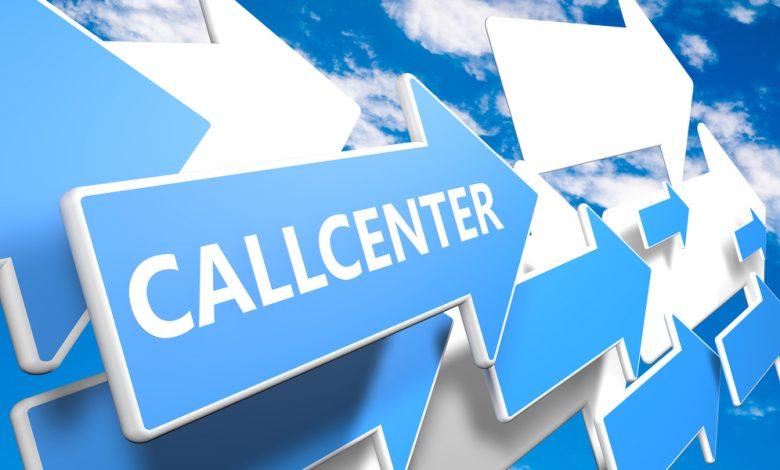 There has been a massive move to cloud solutions in the business world. This is because of the flexibility and efficiency that cloud solutions offer. Businesses are using cloud solutions to ensure more streamlined communication with their teams and even with their customers.
However, the challenge many business owners face is choosing the right software. There are many call center software solutions available today. Thus, a guide that explains how to choose the best is crucial. This post is the ultimate guide that will help you do this easily.
Types Of Cloud Call Center Solutions
There is a lot to learn about call center solutions. However, you must know before anything else that cloud call center solutions come in three types. And there's no one-size-fits-all approach when it comes to these solutions. Thus, you need to ensure you pick the best solution.
The only way to pick the best is by learning about the types of cloud call center software solutions available out there. This section will look deeper into them to help ensure you know what best suits you. This will make it easier to narrow down solutions that fit your needs.
Here are the three types of cloud call center systems:
This is a cloud call center solution that two or more organizations share. There are many resources available on the public cloud call center system. You can share software, hardware, network devices, storage, and many other things that make call centers work.
Public call center solutions come with some great benefits. They are easy to scale, cost-effective, reliable, and require little maintenance. However, the fact that you share them with other organizations can be seen as a downside to using public cloud call center solutions.
Private Cloud Call Center
You need to keep this in mind, especially if you are running an established company. Such companies should take their time with the security of their data; it comes first. Therefore, investing in dedicated systems, however expensive they might be, isn't a problem for them.
You can get many benefits from investing in such a solution. Being dedicated means that you won't share any resources with other organizations. This guarantees you a higher level of privacy and security. Besides, it is a more reliable option than the public one.
This solution combines public and private cloud software into one solution. It comes with a wide range of benefits that make it ideal for a business looking to grow. Thus, deciding to invest in the hybrid cloud call center solution can be a good idea for a business.
The good news is that your sensitive data will remain safe when using this tool. You can have it handled on the private side of it and not the public. Also, you can save a lot on costs and ensure your business scales easily.
You can now differentiate between the three types of cloud call center software. Now what remains is knowing which one best fits your needs. That is what the rest of this post will dwell on. By the end of it, you should be able to find a solution that best fits your needs.
How to Select a Cloud-Based Call Center Software
We have already explored the three main types of cloud call center solutions. But then, there's still more work to do before you find a solution that suits your business. You need to learn more about the factors that will help you find the best solution for your needs.
This section will delve deeper into what to consider when choosing your call center software. After reading this section, it should be easy to find a solution that best suits you.
Consider Your Business Needs And Goals
Your business's needs and goals should guide you when choosing a solution. Investing in software that cannot solve your business's problems is unnecessary. Thus, it makes sense first to assess your business, know your challenges, and then pick the right software tool.
There are different types of cloud center software solutions out there. These solutions are all priced differently depending on the features they come with. It will be a good idea to ensure that you choose a solution that fits your needs. But don't fail to look at the software's pricing.
Evaluate The Available Options
It will be vital to ensure that you look into the available options. We have already looked at the types of cloud call center software solutions out there. It will ensure that you look at the solution that best suits you. That will make it easier to get the results you desire.
There are many cloud call center solution providers out there. You can get different benefits from working with a specific provider. This is why you must also look at the provider before choosing them. Ensure that they offer solutions that can help you grow.
It will also be a good idea to use a system that is simple and easy to use. It can be tricky to get good results if the system you are using requires technical skills. The best way to go about it is to ensure the software features are easy to learn and use.
Well, those are the factors that should make choosing cloud call center software easy. It won't be daunting to pick the best solution if you stick to these factors. You will need to take time to settle on a cloud call center solution that best suits your business's needs.
Conclusion
A reliable cloud call center solution can benefit your business in many ways. It can change how you communicate with your team and customers. This is by ensuring that the communication is prompt and accurate. But then this can only happen if you choose the right software tool.
This is why you need to use the tips shared in this article. These insights will make it easy to pick software that suits your business and customer needs.  Ensure you take your time while at it to avoid investing in a solution that won't bring you the desired returns.