Company News
News
Glovo Launches 'The Couriers Pledge' in Uganda Aiming at Ensuring Social Rights For Couriers
Glovo's 'The Couriers Pledge' initiative aims at improving couriers' social rights and transforming the couriers' experience into an individual opportunity, capable of contributing to a great social impact.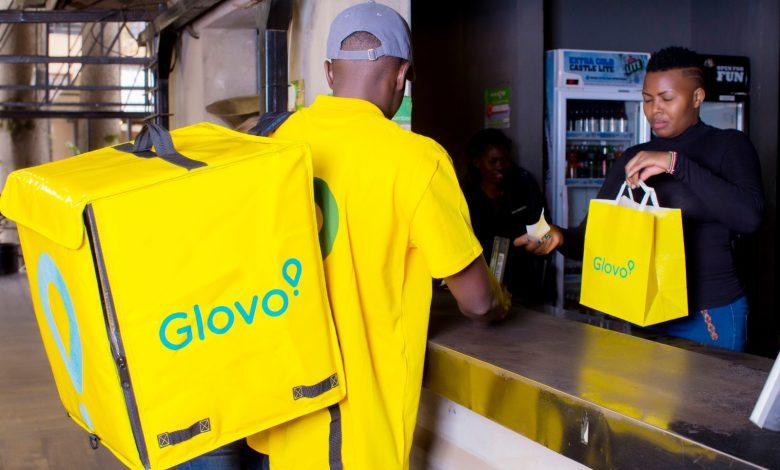 Glovo has today launched "The Couriers Pledge" in Uganda, a commitment by the company to increase the social rights and benefits available to all registered couriers. The initiative will focus on safety courses, improved insurance, parental support coverage, and learning programs.
Since the initiation of the program in  October 2021, The Couriers Pledge has impacted more than 22,000 couriers across different markets where Glovo operates. Couriers from Ghana and Kenya have been taking advantage of a variety of benefits, and now Ugandan couriers will have their chance to experience them as well.
"At Glovo, we believe that The Couriers Pledge is a crucial tool in setting a new standard for the gig economy in Uganda," Tokunbo Ibrahim, Glovo's Head of Government Relations in Sub-Saharan Africa, said. "It is a path to ensuring that couriers are given the rights and protections they deserve while providing an efficient and reliable delivery service."
Tokunbo also remarked that the company believes that the initiative will bring about a fairer, more sustainable economy for all.
As part of its commitment to establish a fairer future of work and provide access to greater security and protection to couriers, Glovo has pledged commitments including:
Fairer Earnings: Full transparency on fair earnings per hour to couriers, independent of the format of their work. 'Loyalty bonus' granted or exchanged for time off.
Improved Insurance Coverage: Assistance with different types of accidents, third-party liability, and transport of goods, as well as sick leave benefits, maternity and paternity leave, and access to a "Family Expense" benefit.
Safety and Maintenance: Road safety kits including helmets and reflective jackets to be made available to all couriers through the Glovo Store, as well as access to bike and maintenance repair stations.
Proactive Management: Fair and accessible appeals process to all couriers disabled from the app, validated by an independent entity. Newly established channels allow couriers to collectively contribute to the decisions that affect their collaboration with the platform and foster open dialogue with couriers and associations.
Caring for Couriers Community: Training courses available on entrepreneurship, business management, IT skills, or languages to help couriers develop their professional skills and progress on their professional journey. An in-app SOS button was implemented in case of an emergency situation and an anti-discrimination policy was introduced to prevent harassment.
Berta Morera, Uganda's General Manager, said, "By providing couriers with The Couriers Pledge benefits, Glovo is demonstrating its commitment to creating a supportive and equitable environment for those involved in the gig economy in Uganda."
Hon Kabuye Kyofatogabye, Minister of State for Kampala Capital City and Metropolitan Affairs encouraged all Glovo couriers to always be honest and to take advantage of the Glovo Courier Pledge, especially its learning pillar.
"The Glovo Courier Pledge will undoubtedly improve the work conditions of couriers and help them to build personal businesses outside of Glovo," Kyofatogabye said. "I also commend Glovo for including financial literacy training in the couriers' training program, as this will be instrumental in improving their financial literacy and equipping them with the skills they need to succeed."
Kyofatogabye believes that by taking advantage of the opportunities provided through the pledge, Glove couriers will be well-positioned to seize future earning opportunities and achieve greater economic empowerment.
In Uganda, the boda boda sector is a major contributor to the economy, with an estimated 1 million boda rides taking place every day in Kampala alone. There is one boda delivery trip for every 6 passenger trips, this equates to around 140,000 daily delivery trips, making the regularization of this sector critical. Glovo is taking steps to address this need, working to ensure the safety and security of couriers that collaborate with Glovo.
The commitments made by Glovo under The Couriers Pledge will be subject to external audits by Fairwork, with all findings to be made public. As an independent party, Fairwork does not endorse company practices but will evaluate and report on the progress Glovo is making against Fairwork's five principles of fair work.
The Couriers Pledge, which has been drafted in collaboration with the Fairwork Foundation, has been inspired by the principles and rules that they have established to achieve fairness and guarantee conditions for gig couriers and guided by WageIndicator's data on fair earnings and living wages of our countries, and Qover and Chubb's insurtech shield.
ALSO READ: GIG ECONOMY IS THE FUTURE OF WORK, LET'S EMBRACE IT — SAQIB MUNIR