How - To
Social Media
How to Use TikTok For Business in 7 Steps
If you want to be successful in marketing your business on TikTok, make sure to create engaging content, use relevant hashtags, and understand the TikTok algorithm.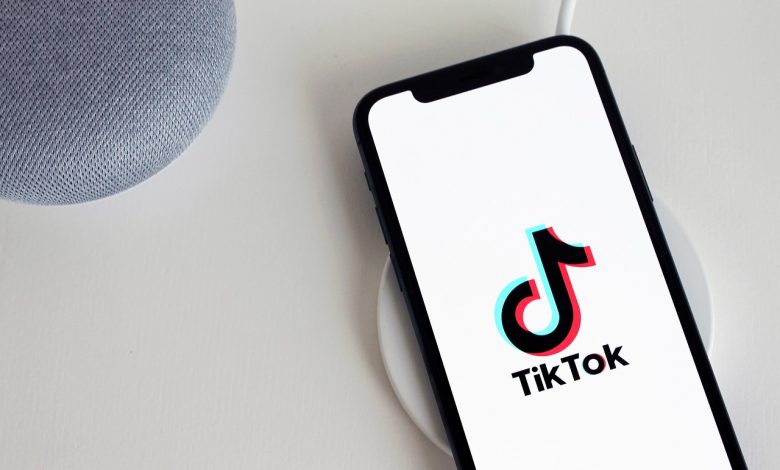 TikTok is one of the biggest social platforms today, accounting for more than 1 billion active users per month. The platform was first introduced as Musical.ly in 2014 and had seen a surge of growth significantly years later.
TikTok's development is exceptional in that it's one of the few social media platforms to be consistently growing in popularity. The app is now available in 155 countries and 75 languages, making it accessible to a large, global audience.
Today, TikTok is not just a social media slash video-distributing platform for people to enjoy its content. Many businesses are seen joining the TikTokers bandwagon as internet users spend more time on the app than ever before. That's why companies begin to incorporate TikTok marketing strategies to introduce their products.
You should know that videos have been top content in the past few years and coming. Videos, specifically short ones are great to attract users into watching them. They make a great tool to engage with the audience worldwide. Because of these reasons, brands start moving to TikTok to acquire more audiences. Therefore, if you're a brand and plan to use TikTok, here are steps to get you started.
1. Create a TikTok account
Begin by downloading the TikTok app from your respective app stores. If you're new to the platform, you need to register your business and create an account on TikTok. The process is pretty easy to follow. If you already have a personal account on TikTok, you can convert it into a business account by going selecting profile in the bottom right corner >> tap of the hambugrger icon in the top right corner >> setting and privacy >> account >> switch to business account. From there, follow the prompts to finish setting up the account.
2. Optimize your profile
After you've created your account, make sure you fill out all the necessary information about your business. This includes the profile picture, bio, website, and email address. It's important to put relevant information about your business on the profile so that users will know what you're about when they come across your page.
3. Research your audience
Before making your first TikTok video, make sure to research your audience by going through TikTok's For You page. See what kind of content is popular on the app and what users are talking about. This will give you an idea of what type of content you should create that would be popular with your target audience. Make sure to align those viral content with the concept your audience really needs to know. It's no use making unnecessary videos if they are not relevant to your target market.
ALSO READ: SOCIAL MEDIA TRICKS TO HELP YOU MAKE THE MOST OF YOUR ONLINE PRESENCE
4. Create engaging content
Now that you know what kind of content is popular on TikTok, it's time to start creating your own videos. Remember to keep your videos short, creative, and engaging. TikTok users have a short attention span, so it's important to make your videos interesting and catchy enough to hold their attention.
When producing TikTok videos, make sure not to promote your product too overtly. Instead, focus on creating entertaining or educational content that will pique users' interests and leave them wanting to know more about your brand.
5. Use relevant hashtags
Hashtags are a great way to get your videos seen by more people. When you use relevant hashtags, your videos will appear on the Explore page, where users can discover new content. Make sure to use a mix of popular and niche hashtags to reach a wider audience. Popular hashtags will help you get more views, while niche hashtags will help you target a specific group of people.
6. Understand TikTok algorithm
Now that you've made videos and tagged them on relevant hashtags, you should learn what TikTok is doing with the algorithm. Surely, you want the video ends up on everyone's For You Page (FYP), but it's no easy task.
You don't automatically land on the For You Page right away. There are several things TikTok is considering such as video quality, user engagement, and how often you post. To be on the safe side, make sure to produce high-quality content and post regularly. Also, try to engage with other users as much as possible by liking and commenting on their videos.
7. Analyze your performance
Lastly, monitoring your video performance is crucial when it comes to TikTok marketing. By analyzing your video analytics, you'll be able to see which of your videos are performing well and which ones are not. You can then use this information to improve your content strategy and produce better videos that will attract more views and engagement.
In conclusion, doing business on TikTok is not as easy as just posting videos. There's a lot more to it than that. If you want to be successful in marketing your business on TikTok, make sure to create engaging content, use relevant hashtags, and understand the TikTok algorithm. Also, don't forget to analyze your performance so you can improve your strategy over time.
ALSO READ: HOW TIKTOK TOOK OVER THE WORLD