Investments
News
Opportunities
Raxio Data Centre Set to Offer Affordable Effective Data Storage to Ugandan SMEs
Raxio to support critical sectors such as fintech, Research & Innovation firms, microfinance, insurance, and professional services in a new promotion.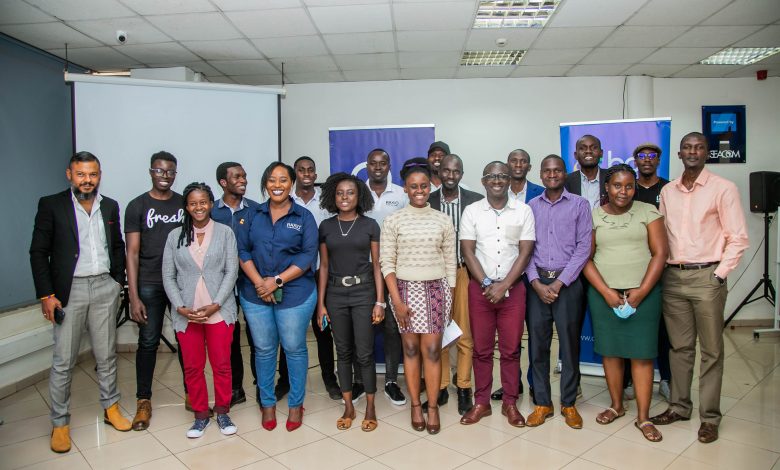 Raxio Data Centre has embarked on a drive to support effective data storage for Ugandan businesses. To support data storage facilities for businesses with small data storage needs, the company launched a new sales promotion campaign that offers businesses a free cross-connect when they buy a 1/2 rack (1KW) or 1/4 rack (500W).
This promotion is expected to end on Dec. 31 targeting critical sectors such as fintech, Research & Innovation firms, microfinance, insurance, and professional services.
According to Raxio Data Centre's Sales Manager Allen Najjuuko, the company has engaged with strategic players in the industry to get insights about their data storage needs.
"Since we launched Raxio Data Centre in May 2022, from our research, there has been huge demand from MSMEs (micro, small, and medium-sized enterprises) who have smaller data storage needs but require the infrastructure and support that a carrier-neutral data centre like ours provides," Najjuuko told the press in a media briefing.
Raxio Data Centre's Vice President in charge of Tech and Operations Abdul-Rahman Ahmed Baguma said everything done today generates data which is a building block of the fourth industrial revolution. He further noted that if Uganda is to have a digitalized economy, data centres are a must.
Baguma said that the data centre will be supporting the growth of corporate and MSMEs businesses in Uganda that appreciate the need for 99.999% uptime to support critical operations for their enterprise, commercial and corporate businesses.
Richard Zulu, Team Lead at Outbox Hub also alluded that their partnership with Raxio saying it aims at helping tech startups cut back on the operation costs incurred to maintain cloud services and big data storage.
"Much as many businesses are well-structured, Raxio offers an opportunity for both their data and cyber security. With Raxio, we believe that startups at Outbox will have an opportunity to lower their costs but most importantly receive the support they need," Zulu explained.
The workshop promoting the ongoing sales campaign was held at Outbox under the theme "How Raxio Data Centre can power your business" attended by innovators and start-up owners in the technology and innovation industry.
ALSO READ: RAXIO DATA CENTRE, UXIP HOLD FIRST ANNUAL PEER FEST EVENT