Africa
Company News
Internet
News
Raxio Data Centre Uganda and UIXP Hold first annual Peer Fest event
Web browsing giant Google will be the first network to connect to the UIXP's service in Raxio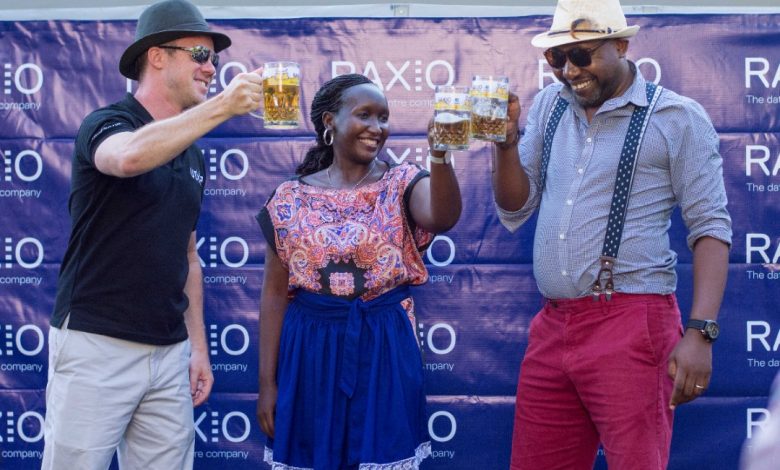 The Raxio Data Centre Uganda and Uganda Internet eXchange Point (UIXP), have developed an annual event called the 'Peer Fest' aimed to promote awareness, foster collaboration, and develop Uganda's peering and interconnection ecosystem.
The October event brings together Internet industry executives, business development managers, peering coordinators, policy-makers, regulators, content providers, infrastructure providers, and data centre managers.
This comes months after the official launch of the state of the art Data Centre in Uganda by Raxio Group, the current and newest host of the Uganda Internet eXchange Point;- a private, not-for-profit company founded in 2001 to improve Internet connectivity within Uganda.
"UIXP being hosted at Raxio Data Centre, means we that we make it possible for our peering customers to switch local traffic locally under one roof. This is a huge advantage for our Enterprise clients, Cloud Partners and Reseller Partners who through their ISPS, MNO and carrier partners will access the IXP Infrastructure, caching and routing". Said Mr. James Byaruhanga, General Manager at Raxio Data Centre.
Speaking at the Peer Fest Mr. Byaruhanga added that Local Content being switched locally means that Uganda should realise a drop in internationally routed traffic that inevitably results into cost savings and Improved customer experience due to low latency, this is a benefit that can easily be extended to the end user.
The Executive Director of the UIXP, Mr. Kyle Spencer said that the UIXP's expansion into the Raxio Data Center will help Uganda become a more competitive digital economy by establishing a regional hub for large-scale content and connectivity.
"Google will be the first network to connect to UIXP service in Raxio. They will extend their global network from Mombasa to Kampala and distribute their traffic to other networks via the UIXP. This will significantly lower the cost of Google traffic for network operators in Uganda and inland East Africa." Announced Kyle over a toast at the Peer Fest event.
Meanwhile Mrs. Irene Kaggwa Sewankambo, the acting Executive Director of the Uganda Communications Commission (UCC), promised to support the peering community in an appeal to realise even higher levels of traffic exchanged locally after recognising that every Ugandan is the UIXP urging them to join hands to grow the local peering traffic to100Gbps by the next October Fest.
She added that UCC commits to continue working with and supporting the local community for the realisation of a thriving digital economy in Uganda.
"With the new Google point of presence (in Kampala), all the online applications across government Ministries, Departments Agencies as well as the content or apps being developed across the private sector, this target should be easily achieved if this content is all stored locally rather than on foreign servers. Let local peering not be just an obligation." Irene remarked.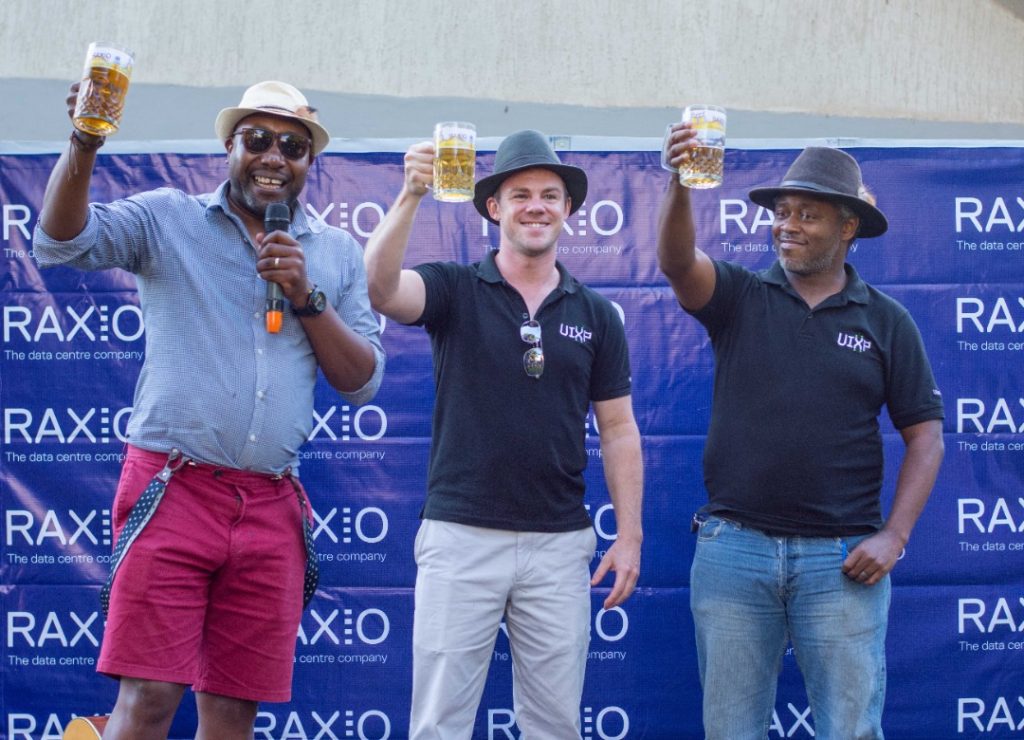 The Sales Manager at Raxio Data Centre Allen Najjuuko stated that more networks connected to the data centre means there are more options for internet connectivity and redundancy adding inter-connectivity assists networks to save money by reducing connectivity costs, increase performance, promote efficiency and lower latency with faster, more direct data flow.
Raxio Data Centre is the first Certified Tier III Data Centre in Uganda and is located in Namave Industrial and Business Park where the key Metropolitan Fibre cables pass.
In May 2020, the Raxio Data Centre and Uganda Internet eXchange Point (UIXP) signed a deal to expand the UIXP's neutral switching infrastructure into the Raxio data center. This deal will enable Raxio customers to easily interconnect with each other via a common point in order to lower costs, increase performance, and improve reliability.
By making a single connection to the UIXP, Raxio customers will get direct access to content providers, end-user access networks, enterprise networks, DNS services, academic networks, government networks, and global carriers
READ:Raxio Group Officially Launches Data Center in Uganda
ALSO READ: Raxio Group Officially Launches Data Center in Uganda