Business
Features
Shopping Guide
Startups
Xtellar – the drivers of Kampala's Fastest Delivery
Xtellar is providing a fully-fledged marketplace for SMEs and large enterprises to sell, and track their inventory, sales, and profits all in one fully customizable dashboard accessible to you in just a click.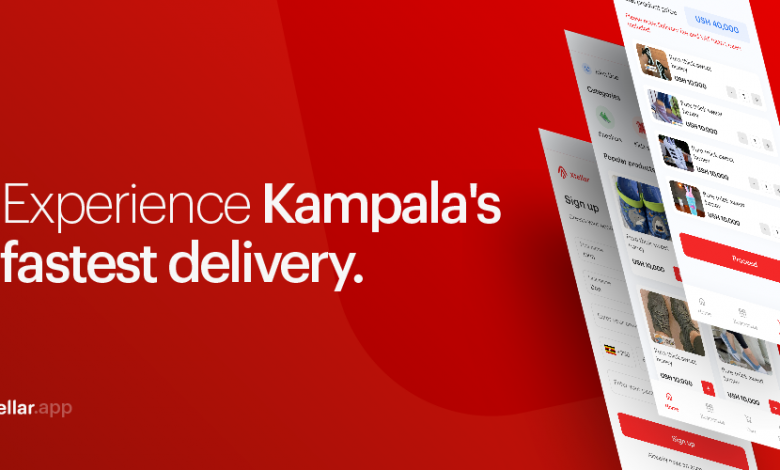 Who is Xtellar? Whatis Xtellar?
Xtellar is a new e-commerce brand in Kampala-Uganda founded and run by a young team of
brilliant minds. The founder, Jonathan Bakebwa has co-founded and led teams at start Ups like including Chakra UI, Akkadu, XMT, rct.AI and Mirror World all operating across the world.
Jonathan says, "Our vision at Xtellar is to create opportunities [for every African] using cutting edge technology with a mission to create tools that will allow [them] to live simply and work purposefully."
It's from this background that he has led a team to build a brand with the passion to
revolutionalize the e-commerce sector.
Be Part of Xtellar
Businesses
Are you a small, medium or large enterprise that sells products and is looking to reach more customers? Xtellar provides a fully fledged marketplace for every business vendor to sell, track their inventory, sales, and profits all in one fully customizable dashboard accessible to you in just a click.
If you are a vendor and you'd like to sign up, click here.
Customers
All customers can easily buy their preferred quality products including consumer electronics, fashion, beauty, and more from the Xtellar marketplace and are delivered to them in under 60 minutes for in-city deliveries. Sounds unreal, right? Well, they have proven track record of a 16 minute order delivery timeline done in 4 minutes.
This is Xtellar Speed 🚀
There is more…
Xtellar recently launched their mobile application available on both iOS and Android for customers to easily buy their favourite products from verified stores (Oh! This is the first of its kind feature on any e-commerce platform. We know blue verification badges to be used on social media platforms but here it is on trusted business vendors on Xtellar).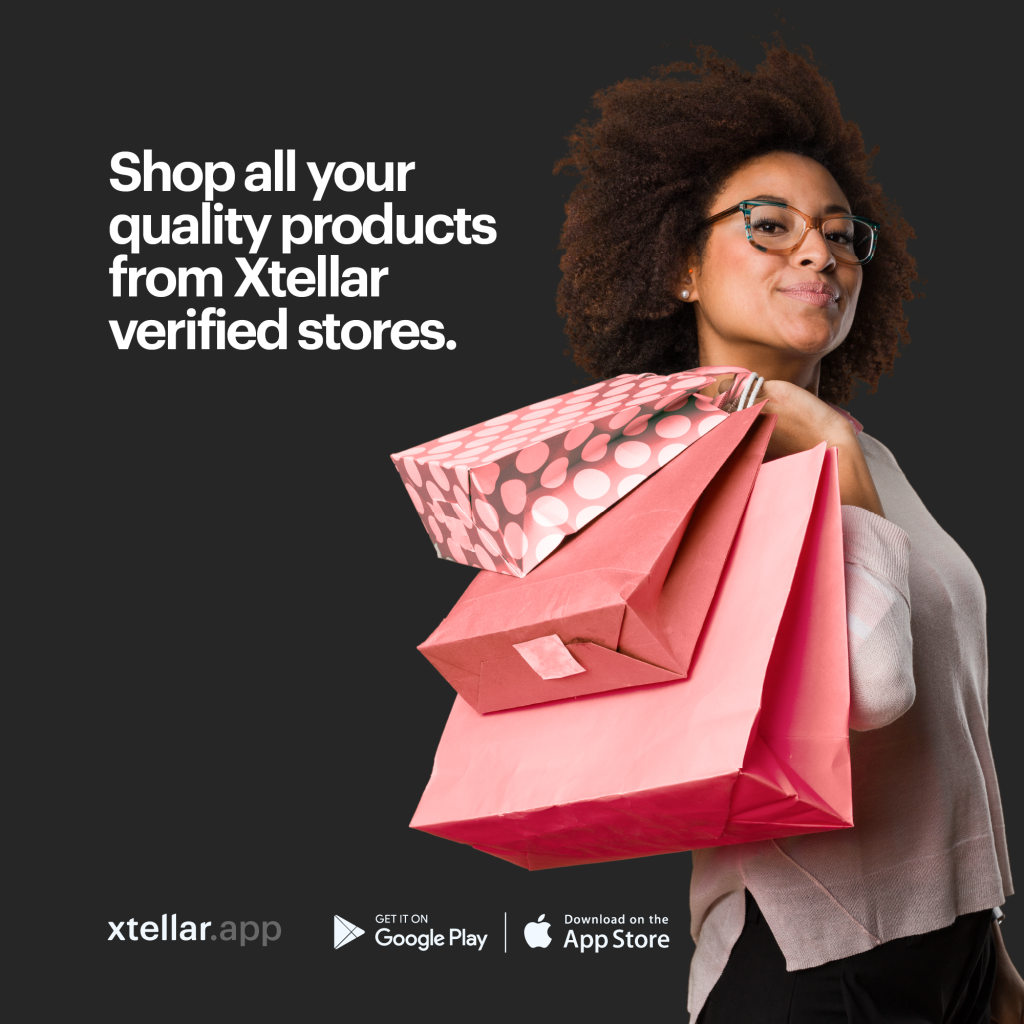 The new Xtellar app is aesthetic in design and beautified by a handful of features right where
you need them to ease your purchase and check out processes.
Did you know?
Xtellar is currently running a giveaway. All you need to do is download the Xtellar app from any app store of your choice, make your first order and win a surprise goodie that will be delivered with your order in under one hour.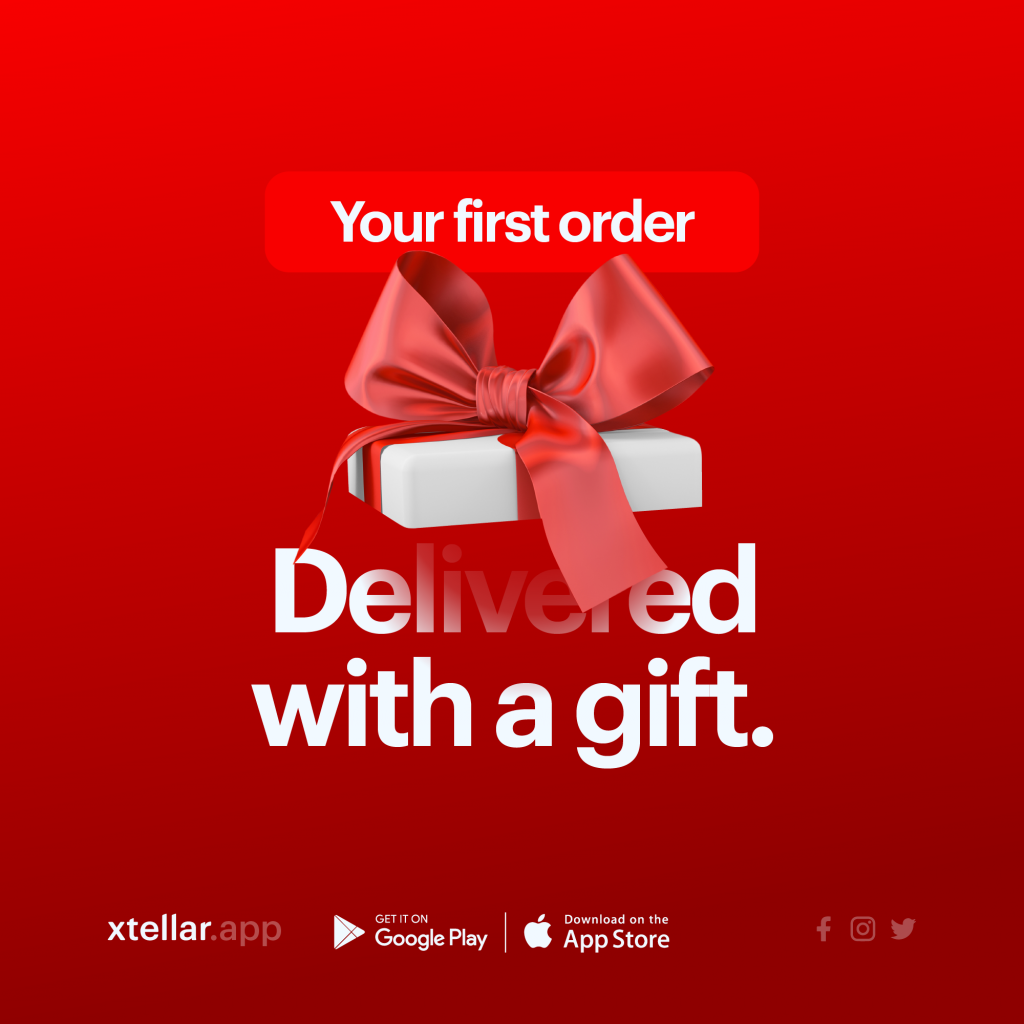 To keep up with the new and cool Xtellar brand, follow them on Twitter or Instagram and experience Kampala's fastest delivery.
Before your next blink, download the Xtellar app here from both iOS and Android.
Xtellar – Live simply. Work purposefully.