Entrepreneurs
Innovation
News
Opportunities
Partnerships
Startups
WFP, Outbox Hub To Support Food System Innovations in Uganda
WFP and Outbox Hub launch a program that will offer mentorship, technical support, and up to UGX1.07bn in funding to entrepreneurs with locally-driven solutions tackling food systems challenges.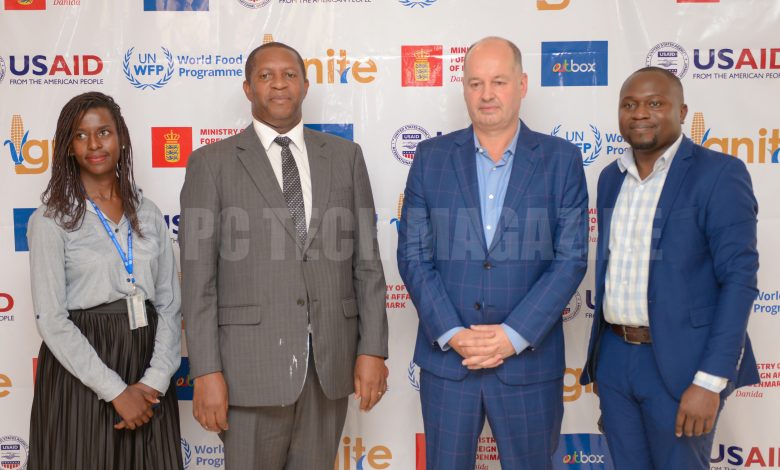 The United Nations World Food Programme (WFP) in partnership with Outbox Hub today launched the IGNITE Food Systems Challenge that will offer mentorship, technical support, and up to USD$300,000 (roughly UGX1.07 billion) in funding to entrepreneurs or innovators with locally-driven solutions tackling food systems challenges.
The challenge is seeking innovative solutions that contribute to food security through resilience to shocks and stress, access to safe & nutritious food, improved supply chains, the empowerment of smallholder farmers, and the advancement of food security for all.
The IGNITE Food Systems Challenge is supported by USAID Bureau for Humanitarian Assistance and the Ministry of Foreign Affairs of Denmark to assist the startups, small & medium-sized enterprises (SMEs), and Cooperatives in Uganda to scale up their solutions, contributing to the economy while addressing gaps in the food system.
During the launch of the challenge at the Golden Tulip Hotel in Kampala, WFP together with Outbox called for applications (CLICK THIS LINK TO SUBMIT YOUR IDEA) from entrepreneurs or innovators with solutions that are tackling food systems challenges. The call for application opened effective April 21 and closes on May 20. Out of the entrants, the selected ventures will receive up to USD$50,0000 (roughly UGX176.7 million) as well as 6 months of acceleration support including connections to experts and mentors.
Piloting, implementing, and calling innovative ideas lies at the heart of WFP and Outbox Hub's work. This program will have an impact on promoting innovation in food systems and advancing efforts towards achieving zero hunger in the world.
While giving his remarks at the launch, Marcus Prior, Deputy Country Director and Head of Programme at WFP Uganda emphasized that the private sector is a vital partner in the quest to reach zero hunger by 2030.
"If we're to achieve SDGs to Zero Hunger by 2030 — absolutely, crucially, the private sector is a vital partner and plays out in this effort, especially considering their central role in strengthening food systems," said Prior. "We are seeking the best possible partnerships to build stronger and more resilient food systems and we cannot do it alone. No one can do it alone. Partnerships across private sector players, entrepreneurs, innovators, small and medium scale businesses, cooperatives, and so on are absolutely essential to strengthening food systems."
Adding to Prior's remarks, Richard Zulu, the Executive Director of Outbox Hub did note that the initiative looks to leverage the private sector. "It is not to say that our partner [WFP] hasn't been working with the private sector, but more around looking for innovative approaches that we could leverage to contribute to strengthening food systems."
Zulu said they were excited to collaborate with WFP to enable businesses to flourish while ensuring everyone in Uganda enjoys their right to food.
Stanley Ahimbisbwe, the Ass. Commissioner Quality Assurance and Standardization at the Ministry of Trade, Industry, and Cooperatives, welcomed and applauded this partnership. "We must consistently welcome actors who are trying to support SMEs and cooperatives to address food challenges — as so we can also produce good quality foods and service and sell at high potential markets."
Ahimbisbwe also said the SMEs/businesses that will be supported in the program will need to work within and make sure that the products that they produce not only for the outside markets but also here as well. "We also have to eat," he emphasized.
Agriculture is the backbone of Uganda's economy with 55% of women and over 80% of people without a formal education engaged in this sector. The country's NDP highlights the country's potential to become the food basket for the East African region and encourages the use of technology to increase productivity in the agricultural sector.