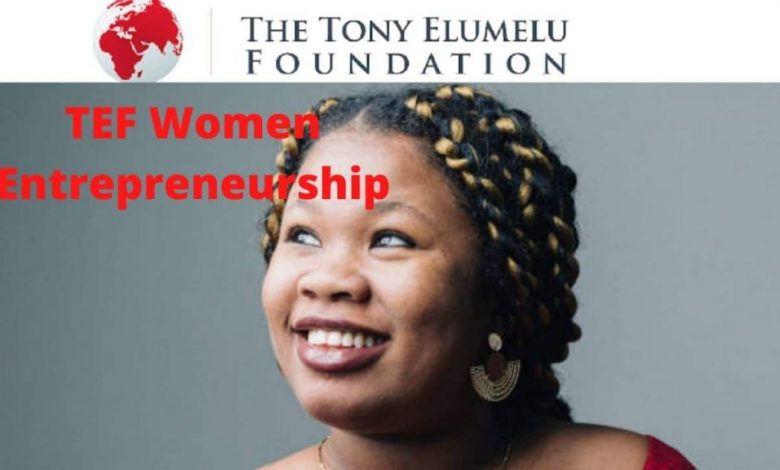 The Women Entrepreneurship for Africa (WE4A) Program, a project jointly supported by the European Union, the Organisation of African, Caribbean & Pacific States, and the German Federal Ministry for Economic Cooperation & Development, with implementation from the Tony Elumelu Foundation and the German Development agency GIZ has announced that it seeks to provide 120 female entrepreneurs from the Tony Elumelu Foundation alumni network, with access to 10,000 euros (roughly UGX39,840,000) in grant funding that will be paired with 3 months of technical support.
The core objective WE4A Program is to support 120 women-led enterprises in Sub-Saharan Africa, to flourish and contribute to employment creation in their communities through; Enhanced business capacities, Access to formal financial services, and Integration into local and regional value chains.
To integrate a personalized startup approach into WE4A Program that is supporting 120 women entrepreneurs, Entrepreneur in Residence (EiR) clusters were created based on the stage and sector of each entrepreneur. The startups are grouped in 8 clusters and will be led by an expert that will provide coaching on the sessions delivered throughout the program and support the entrepreneurs in incorporating the concepts into their business
The 8 clusters/categories include; Agriculture, Consumer Products, Eco-friendly, Education & Training, Health, Market Places, and Services —and at least in each cluster includes or has a Ugandan startup.
In total, there are 15 Ugandan startups included in the program and these include; Nampya Farmers Market, Bwogi Farms, Expert Boda, Josmak International (U) Ltd, Kkerele, Uganics Repellents Ltd, Eco-Pads Uganda Ltd, Tonzi Skills Training Centre, Women Smiles Uganda, Chil AI Lab, Dromedic, Rossana Health Convoy, Waiba Health Services, AgroTap, and Abbi Labour Link.
Startup participants will have access to;
Access to investment readiness trainings presented by topic experts.
Personalized support by an entrepreneur in residence that will provide hands-on support in the growth of each startup.
1-on-1 Mentorship.
Local ecosystem integration and network connections.
Demo Day with international investors.
Grant funding of 10,000 euros (roughly UGX39.84 million) and an additional 50,000 euros (roughly UGX199.2 million) for the 15 startups selected by an expert panel as having the most high-growth potential.
The Swiss Association for Entrepreneurship in Emerging Markets (SAFEEM) is running the growth and acceleration programs of the Women Entrepreneurship for Africa (WE4A) project.
In a comment, the founder and CEO of Chil AI Lab, Shamim Nabuuma said "at first I had not seen the email since my handlers were on leave and I had no access to emails so till they waited for me to confirm and I was no where then called me on a private line."
"I was happy to see myself on the list and I am very proud of my team that works hard to impact the society." She remarked.
The Women Entrepreneurship for Africa (WE4A) program is aligned with the Sustainable Development Goals.